October 25, 2011
I don't let people in.
I don't like women/men.
Women are bitches/Only men understand me.
Men aren't emotional enough/Only women understand me.
All my friends are of the opposite sex. They just 'get' me better.
I don't trust… not even a little bit.
I've written about this topic at least a hundred different ways but it always holds merit. Meaning it's a recurring topic pretty much every single day in the recovery community. And yes I mean every … day. What is it about letting someone in (that DOESN'T want in your pants) that is scary for us? Why is it so difficult to believe that there are people that could care without expecting anything in return?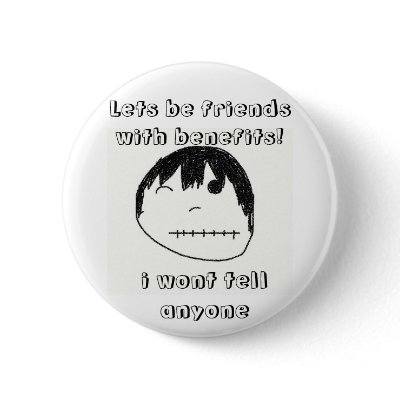 I mean sure. Hit any meeting and you'll see sick folks. That's just the honest truth people.  Come on.  People don't get into recovery because they're well. And to be on the 'real tip' there are folks with many many many MANY years of sobriety who still prey on newbies.  That is the way of the world.  No matter where you go you'll find SICK.
HOWEVER … seeing as I'm an eternal optimist and that hundreds of thousands of people HAVE RECOVERED IN SPITE OF SICK… there are tons and tons of folks that are NOT that way.  Leave it to people just itching to find a reason to not like recovery to gravitate towards the negative. Pffft. If you are looking for healthy, you'll find it.
Hey. I was a nineteen year old busty blue eyed blonde when I came into the rooms in 1992.  A few years later *ahem* I'm still a busty blue eyed blonde, in the rooms and a lot less naive and little bit healthier. It was easier back then to talk to the men. It was more comfortable because I wasn't challenged on my crap back then.  I learned that the men who wanted to 'go out for coffee ALONE to talk recovery' didn't really want coffee.  More like dessert.  I learned to spot the sick and after the initial shock of realizing in my teenaged gullible mind … that 'like oh my gawd they totally don't care about me'. (DUH. Yes I know. DUH.), to stick to the women like glue.
And I don't want to give men a bad name.  There were plenty of healthful kind men that helped me in my early recovery. They, however, didn't want my phone number. *one raised eyebrow* They didn't remark on how nice my jeans fit or stare at my big … eyes.  And I began to really see … who was trust-worthy and who was not.
Hard lesson but so what.  You mean to tell me that you people never experienced inappropriate behavior in the crack house, shooting gallery, or local bar?  Sometimes I hear people being shocked by sick behavior and I'm like are you an addict like me?  Did you NOT use sexuality as a weapon like me?  When did people become so delicate?  We've seen and experienced things that no one should ever have to go through … and then somebody makes a sexual innuendo and you either think "they looooove me" or are offended? Handle it. Tell em to bite you and NOT in a good way. Sheesh.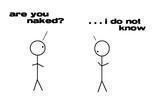 Anyway. Off topic. Point is that anyone who is healthful is going to be doing pretty much the OPPOSITE of what we're used to experiencing.  I knew what it was like to be ogled.  What I didn't know was being cared about for simply being me.  It was a totally new concept.  Blew me away completely and I'm ever so glad that the old timer women grabbed me by my shirt collar and yanked me into their loving graces.
No one said you had to like it. It's not in any recovery book that I've ever seen; this "liking" concept.  Trust because your life depends on it.  Hang on to the women or the men (whatever the same sex is for you) to get fed in recovery. Someday you'll have the wisdom to know the difference between sick and healthy intimate relationships.  Until that time … like my first sponsor told me …
KEEP YOUR LEGS CLOSED AND YOUR EARS OPEN GIRL.
Amy G. aka SassySoberGirl aka Editor-In-Chief. (check out more of  her writing at I Love Recovery and Sassifiable)