Friends and Family
NEED DETOX OR TREATMENT? PLEASE, LET US GUIDE YOU. CALL NOW!
855-399-0014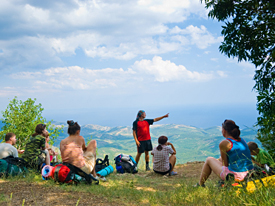 Being a friend, family member, colleague, business associate or loved one of someone seeking recovery or in recovery can be exhausting, scary and extremely difficult. In The Rooms strives to Help, Inform, Touch, Connect, and Heal (The ITR Mantra is HITCH) all those whose lives have been touched by addiction.

If you are seeking information to help a loved one who is addicted and needs immediate help, please click the "Seeking Help" icon. Friends, family and loved ones are all welcome to support the members of the In The Rooms network. We have Live Online Video Meetings for Alanon and Naranon every week for your support. You can create your own profile and experience all the benefits that all of our members enjoy as well as connect with other friends in recovery and their families that provides an invaluable online network of support for your recovering loved one(s).
IN THE ROOMS, YOU CAN
Select Level of Privacy
Find Old Friends
Make New Friends
Seek Help in Recovery
Create a Group
Learn about Addiction
Listen to Speaker Tapes
and so much more...
After you register, click on the confirmation link in your email (If you don't see the email, check your spam folder)