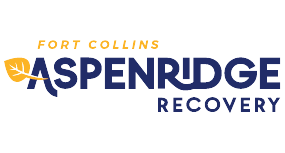 AspenRidge Recovery Fort Collins
706 South College Ave, ,Suite 201, Fort Collins, CO, 80524
---
---
---
Treatment at AspenRidge Recovery Fort Collins
When individuals struggle with addiction, it�s imperative they find the ideal treatment center. Without this help, the achieving recovery will feel impossible. At Aspen Ridge Recovery center we have the addiction specialists to equip you with the skills and tools to fight addiction. Each of our clients receives his or her own addiction treatment plan and works with our counselors to ensure a lasting and fulfilling recovery process. We offer everything from addiction treatments, therapies and holistic methods to treat every level of addiction.
About AspenRidge Recovery Fort Collins
Treatment at AspenRidge Recovery Fort Collins is a 90-day recovery program. During this time we aim to treat every aspect of addiction, from the physical effects to the emotional root causes. We even provide family counseling.
Our highly-qualified staff are trained to make your recovery effective and individually tailored to your needs, and our activity-rich facility will ensure your stay is both helpful and fun.
Everyone at AspenRidge Recovery Fort Collins is on an individually tailored 12-step program, which we combine with group therapy and a number of other empirically-proven treatment methods. We hold daily 12-Step meetings, and provide 30 hours of therapy per week, in addition to the multiple amenities and organized activities arranged for our patients.