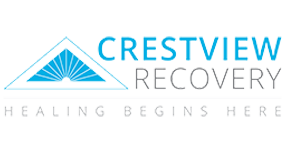 Crestview Recovery Center
6025 SE Belmont St, Portland, OR, 97215
---
---
---
CUTTING EDGE MODALITIES
At Crestview Recovery, we offer the latest proven forms of treatment including CBT, DBT, and holistic rehab. In addition, we offer a dual diagnosis treatment program so clients with co-occurring disorders can get help for any underlying mental health issues in addition to their addictions. Treating these simultaneously gives individuals a better chance at long-term recovery and prevents relapse. We also offer group therapy to help people express themselves in a healthy manner.
FUN IN RECOVERY
Learning to enjoy life sober is key to longer sobriety. We offer adventure recreational activities such as hiking, camping and fishing. In order to stay sober for the long haul, it�s important for people to develop hobbies and learn how to enjoy life away from drugs and alcohol. Our location in the Pacific Northwest gives us a unique edge when it comes to activity options. With our beautiful backdrop of mountains, rivers, and great trails, individuals can begin getting back in touch with nature and themselves.
LEVELS OF CARE
Our program includes outpatient, alumni services, relapse prevention, and family programs. Addiction treatment shouldn�t end just because the long-term program is over. We know the importance of supporting our alumni throughout their journeys, from intake to lifelong aftercare. For more information on how Crestview Recovery can help you achieve sobriety and prevent relapse, call us today at 866.262.0531.