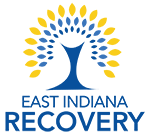 East Indiana Recovery
1044 Oak Dr, Richmond, IN, 47374
---
---
---
East Indiana Recovery, located in Richmond, is a private medication assisted treatment practice specializing in the diagnosis, treatment and ongoing recovery management of opiate dependence and alcohol use disorder. MAT consists of managing the cravings and negative symptoms often associated with stopping substance abuse so daily life can be resumed without disruption. Treatment plans are made specifically for the needs of each individuals recovery, consisting of medication, counseling and social support recommendations. We treat our patients with the dignity and respect they deserve in a comfortable and calm setting, offering modern day recovery methods, resources and medication programs proven to be the most effective way to achieve long term, meaningful recovery.
Alcohol Use Disorder: The Sinclair Method, moderation management, Vivitrol, baclofen and acamprosate.
Opiate Use Disorder: Suboxone, Sublocade, The Bridge Device, outpatient detox, Vivitrol.