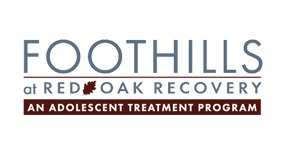 Foothills at Red Oak Recovery
517 Cub Creek Rd, Ellenboro, NC, 28040
---
---
---
At Foothills at Red Oak Recovery, we work with individuals between the ages of 14 to 17 who struggle with a wide range of problems. From substance use, and co-occurring issues, to gaming addiction, we understand the unique challenges this age group faces. With the pressure of performing well in school, the stress of what will come next, and the anxiety of dealing with peers, we know how the mind of a teen works and what treatment will help. Instead of approaching treatment as if they are adults, we use programs that are age-appropriate for our clients.
Our facility is on a sprawling 94-acre horse farm in Ellenboro, North Carolina and plays an integral part in the healing process. By removing ourselves from the hustle and bustle of the surrounding cities, we provide teens with a calm, welcoming environment where they will feel comfortable and safe.
OUR DEVELOPMENTAL APPROACH
Adolescence is a time of self-discovery and identity formation. Erik Erikson, a renowned developmental psychologist describes this stage of life as Identity vs Role Confusion. If one successfully navigates the tasks during this stage of life, one emerges with a solid sense of identity. This foundational sense of identity is paramount to making healthy, value-based decisions.
Our aim is to help adolescents understand what it means to be actively involved in the process of developing into a value-driven young man. Of equal importance is helping families understand how to lead with values-based parenting.