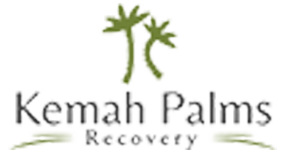 Kemah Palms
1013 Delesandri Lane, Kemah, TX, 77565
---
---
---
Kemah Palms Recovery strives to create the highest quality addictions and co-occurring disorders program available, combining the most comprehensive evidence-based treatment with personalized service to treat the mind, body, and spirit. Our goal is to create offer multidisciplinary and integrative addiction treatment options in Houston that work at both the emotional level to uncover the core issues causing the addiction or co-occurring disorder, and at the practical level to create coping skills and a clear life plan that gives the individual the best opportunities for long-term recovery and a sober, healthy life.
We also offer our patients healthy meal and snack options designed to incorporate nutrients that optimize healing and recovery. Our culinary team, registered dietitian, and clinical staff consult to plan a menu that not only results in the most pleasing meals, but also the most beneficial ones as well.
At Kemah Palms Recovery, clients have the opportunity to practice what they learn about value of good nutrition in recovery. Each meal demonstrates how the creative use of balanced nutrition can result in delicious and satisfying meals that support recovery by incorporating vitamins and amino acids that help to stabilize mood while reducing cravings for destructive substances or disordered behavior.
Interested in learning more about Kemah Palms Recovery and our Houston substance abuse treatment programs? Call 866.604.1873.