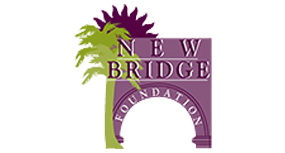 New Bridge Foundation
2323 Hearst Avenue, Berkeley, CA, 94709
---
---
---
New Bridge Foundation is a nonprofit, non-medical, addiction treatment facility. Being a nonprofit means that 100% of our profits are put back into our facility and the substance abuse treatment we offer. We are proud of our over 50 years of experience in the field. Our high caliber, family-oriented staff is made up of licensed mental health professionals, certified drug and alcohol counselors, psychiatrists, doctors, and nurses.
Many of our staff have first-hand experience with addiction, making their advice and support extremely valuable to those embarking on their own recovery journey. To learn more about our staff, please listen to our client-provided testimonials.
We are fully accredited. In addition to our license and certifications, and ASAM designation by the State of California Department of Health Care Services, we hold the highest possible accreditation from the Commission for Accreditation of Rehabilitation Facilities (CARF). We accept most major private insurances and are contracted with TriCare-West for military personnel and their dependents.
Having first opened our doors in 1968, New Bridge Foundation has proven success as evidenced by our outcome studies. We are known as one of the foremost treatment providers in Northern California. Call 866-772-8491 to learn more about New Bridge Foundation and find the right program for a long-lasting recovery.