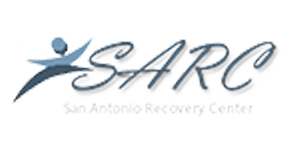 San Antonio Recovery Center
5806 Culebra Road, San Antonio, TX, 78228
---
---
---
San Antonio Recovery Center's philosophy is based strongly on the 12-step treatment philosophy that has helped millions regain control of their lives. This successful, world-renowned program emphasizes the recognition and identification of addictive behavior patterns. Understanding the 12-step treatment principles gives individuals a firm base from which to begin addiction recovery.
Through individual and group therapies conducted by our clinical staff, we provide the strategies and tactics to correct addictive behavior patterns. Our staff is dedicated to comprehensive, sustainable recovery and creates individualized addiction rehab programs for each patient.
As an independent drug & alcohol treatment center, our caring recovery staff make decisions on patient care in-house. You or your loved one are given the best chance of recovery knowing that your best interests are always at the forefront of our decisions.
Our leading recovery staff is comprised of some of the most dedicated, compassionate, and understanding men and women in the industry. Many on our clinical team are in recovery themselves and work a 12 step program.
We strive to achieve a synergistic relationship with every patient who walks through our doors. Creating a win-win's relationship will enable us to offer you and your family the best possible care.