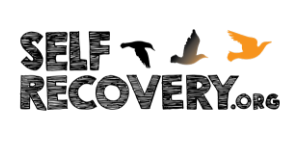 Self Recovery
4807 Spicewood Springs Rd, Bldg 1, #1140, Austin, TX, 78759
---
---
---
You want to stop an addictive habit, but probably realize it doesn't go away with logical steps or motivation. You can get there with the right approach by understanding the underlying issues that drive your behavior. Self Recovery brings that to you in a systematic, online program so you can avoid frustration and easily access tools that work.
Program Features:
 Highly effective, research-based program with proven results
 All online and private
 Access on your own time, on any device, anywhere with internet
 Optional weekly support groups (online and led by a facilitator)
 Created and delivered by Daniel M. Hochman, M.D., a national leader in the field
 Takes away barriers of time, location, cost, or shame
 Learn the best proven behavioral, cognitive, relational, physical, spiritual, and emotional techniques.
 Includes video lessons, reflection exercises and journaling to rewire the brain, a mindfulness series, therapeutic music, community forums, life checklists, and resources for further growth.
Sign up for a 14-day trial with a 30-day money back guarantee at: https://www.selfrecovery.org/enroll/