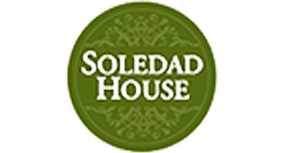 Soledad House
810 Emerald Street, San Diego, CA, 92109
---
---
---
The treatment experience at Soledad House is set up so that patients enter and receive hands-on care and treatment, but eventually transition to a more independent living arrangement. At Soledad House Women's Addiction Treatment, our goal is to for you to achieve comprehensive healing. Because of this, we place an emphasis on physical, mental, emotional and spiritual health.
Soledad follows a 12-step program approach. This allows patients to mark their progress, and it makes continued treatment easier in the future.
The Soledad experience aims to be serene, calm and relaxing. Since recovering from addiction can be very challenging, the environment helps to balance and reduce some of that stress. Additionally, another aim of Soledad's programs is to propel women out of addiction and into fulfilling, productive lives in society.
At the core of the Soledad Women's Addiction Treatment experience is a vast array of programs for patients.
In Our Addiction Treatment Programs, recovery doesn't translate to a boring. In fact, we place a focus on finding happiness in everyday life. Being in San Diego, and just two miles from the beach, means there are opportunities for trips to the beach, swimming, and even surfing. Roller skating, bowling, sober parties, and even dining at local restaurants are all a part of the Soledad Experience.
At Soledad House, women can recover from addiction in a safe, comfortable environment.