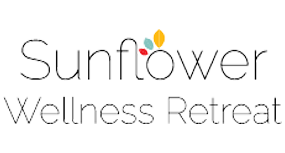 Sunflower Wellness Retreat
29875 W 339th Street, Osawatomie, KS, 66064
---
---
---
Sunflower Wellness Retreat is a Kansas City inpatient drug rehab center of choice. We are a highly specialized treatment center with a centralized focus on alcohol addiction treatment, cocaine abuse, and prescription drug abuse. We are also the number one resource in Kansas for working-class families or individuals who do not qualify for state or government-funded programs. For example, we accept a range of payment options including private insurance, self-pay, and other financing options.
We also focus on providing treatment in a small intimate group atmosphere. This allows for more personalized treatment, which produces a higher success rate of abstinence from drinking and substance use behaviors. Our all-inclusive residential facility houses up to 20 individuals in a private and secluded setting. Sunflower Wellness Retreat also offers outpatient and intensive outpatient treatment, drug and alcohol assessments, and a two-week program.
At Sunflower Wellness Retreat in Kansas City, we are equipped to address the various causes and effects of addiction. Through our intensive treatment methods, we can provide patients with the tools necessary for achieving sobriety, preventing relapse with addictive substances, and also improving virtually every area of health and wellness. Our comprehensive approach to psychological treatment promotes sobriety, restores health, and significantly improves quality of life.