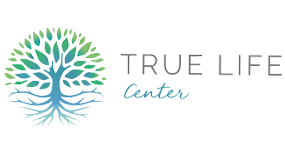 True Life Center
4520 Executive Drive, San Diego, CA 92121 ,Suite 225, San Diego, CA, 92121
---
---
---
We have the privilege of providing healing and hope to individuals, couples, families, and communities. That's a role we cherish; which is why we refuse to compromise on our high standards and unmatched quality of care
We are the only integrative IOP/PHP that employs full-time doctors, psychiatrists, and psychologists who collaborate on your treatment to get you the very best results. Our founder and medical director, Dr. Krista Roybal, believes that those struggling with mental health conditions deserve an outstanding and inspired treatment model that produces real change and results in authentic living.
Our soothing physical environment promotes healing. Each design element of our center � from the abundant natural light to the calming tones of the interior finishes � was selected with functionality and aesthetics in mind. The result is a sanctuary-like space that enhances clinical work, provides discretion, and aids in mind-body restoration for you comfort in recovery
True Life Center was born out of a belief that a better way is possible. A belief that at the true intersection of excellence and compassion, medical and holistic, mind and body, lies the key to sustainable transformation. We hope that by learning about our founding story, our incredible staff, and our facility, you will get a more complete sense of the possibilities for your path to healing at True Life.