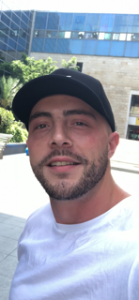 Christopher Garnto, Compass Detox
I knew nothing about treatment, I knew nothing about recovery. The only thing I knew for a fact in 2011 was that I needed alcohol like I needed air.
Alcohol for me was the first thought when I woke up in the morning, and my last thought before I either passed out or blacked out at the end of the night. It didn't stop there: along with alcohol, I mixed in other drugs and mind-altering substances. By this time, I had gotten 3 DUI's, multiple arrests and was seriously contemplating suicide.
I would spend my cocaine and alcohol-fueled nights planning it out – how I would kill myself. To this day it gives me chills thinking about how detailed I got. My mother found one of my detailed suicide plans on July 3, 2011. Now, my mother was and always will be my rock, and when she put my suicide plan in front of me with tears in her eyes, I knew then that, if not for me, then for her, I needed to get help. The next day I got on a plane and went to a treatment center that she set up for me.
What I eventually did for her turned into me doing it for myself. I was ready to get help. I went through a great program and loved it. The tools it gave me helped answer some of the questions I've had for so long as to why I did some of the things I did. I saw a change in myself. The change and the newfound positivity I now had in my life was my new addiction. Something I haven't let go to this day.
Once I graduated from my program, I wanted to give back the only way I knew how – by helping people like me. I started working in the field that same year.
Again, I had a great experience in treatment myself, but I also heard many stories that were quite the opposite of my story. So, over the years I've visited many different programs, taking away what I thought were crucial aspects to implement within a program. I would push these ideas and aspects to the owners of the company I was with at the time, but things were not getting done.
They were content with providing mediocre treatment. Their mindset: the beds were full, so no need to fix what wasn't broken. The "revolving door," if you will, in this particular center was astronomical. I was getting tired of it, and after meeting many other owners in the industry I was feeling defeated because they all seemed the same in terms of if the beds are full, then that's all that matters. Client care was never at the forefront of their minds. After great success and a great salary, I ended up leaving the company because morals and ideals with ownership were not matching up to what I thought my clients deserved.
I took close to a year off to figure out what I wanted to do. I couldn't afford to open my own center and implement what I and hundreds of others like myself would like to see in a program, so I figured I would pick a different industry completely.
Then, a friend of mine introduced me to Jonathan M., who became another rock for me for a number of different reasons. Jonathan was new to Florida at the time and previously was a successful attorney at the top of his firm. He came here to open a treatment facility. Jonathan's cousin was struggling with addiction, and he watched him go in and out of facilities for many years, eventually running up a bill of over a million dollars that his aunt and uncle had to foot from their retirement savings.
This was a story I had never heard before from an owner of a facility. His first questions to me were all about client care. Just filling beds wasn't part of his lexicon. He wanted the best therapy, he wanted to know what the clients liked, what would make their stay more comfortable, how can we help the families?
This was all new verbiage to me from an owner. We eventually started working together. Along the way, in between licensing, permits, and sleepless nights, Jonathan would be at the facility during construction, sometimes until late into the night. He was also helping me with personal situations as well, really taking the time to make sure I was okay and putting a multi-million dollar business on hold for me. It was strange to me.
Me, a drug addict?
I was worth that sort of effort and time?
Obviously, I knew very early on that I made the right choice getting back into this industry with the perfect person.
Compass Detox – Clients First
At Compass, because of our ownership, and, by extension, our staff as a whole, we put the clients first. We not only listen to suggestions from our customers, but we also implement them. We are leading the industry in new medicines and making real visible change. We never want to see a past client come back through our doors unless it's to say hi, or to bring in an alumni meeting.
When you enter Compass, you're entering a family. And this is exactly where I always hoped I'd be.
Christopher Garnto, Compass Detox