Addiction recovery must continue when Recovery Month ends.
Today is the last day of September, which also means it's the last day of National Recovery Month. For the last month, addiction recovery centers across the US have hosted events to celebrate those recovering from substance abuse and mental illness. They've encouraged recovery for everyone who needs it.
They've also let those in recovery share their stories. 2019's theme was "Join the Voices for Recovery: Together We Are Stronger." It stresses that we must share addiction prevention resources and build community. By the end of the month, that message was shared across the country.
But tomorrow is October, and the Recovery Month events will end. Recovery from addiction can't end, however.
We still have work to do.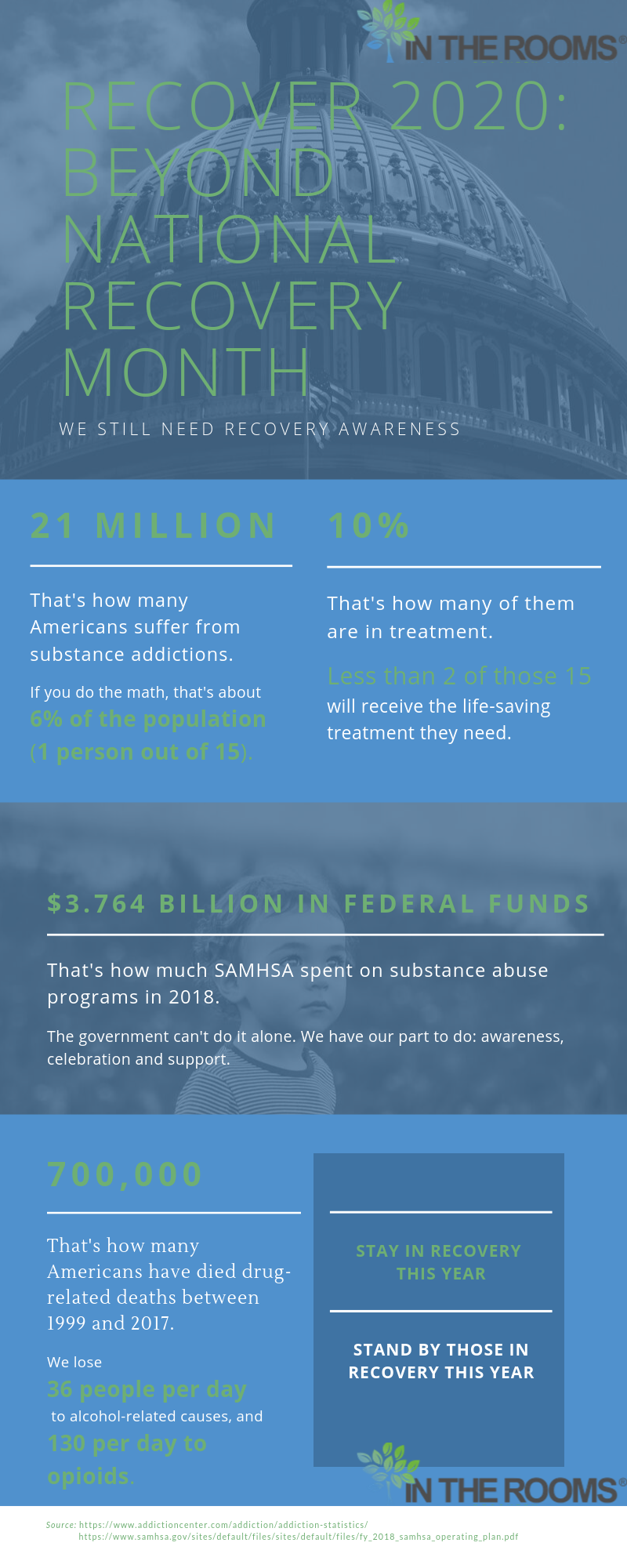 It's not as bleak as it looks. But it's important to remember the numbers, and to remember that each of those numbers is a person fighting for their recovery. From now to 2020, and then beyond then, let's keep celebrating and fighting for those recovering from addiction.
One way to support recovery for yourself or for someone else is through In the Rooms. Sign up today and see how our recovery meetings might sustain your recovery today.