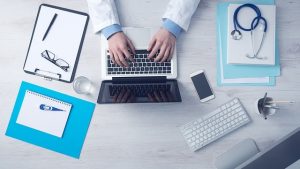 For a long time, sexually addicted/compulsive people did not have an official diagnosis delineating the criteria for diagnosing and treating their disorder. Nor could they get insurance companies to directly fund much-needed treatment for this debilitating issue. This did not by any stretch of the imagination mean that sexual addiction/compulsivity did not exist, because it did. (For a comparison, think about alcoholism, which was officially recognized by most medical and psychological organizations as a diagnosable and treatable disorder in the 1970s. But that hardly means the issue did not exist prior to that time.)
The good news is that the World Health Organization (WHO) has announced that the latest version of its diagnostic manual, The International Classification of Diseases (ICD-11), will include "Compulsive Sexual Behaviour Disorder" as an official diagnosis. For those who are not familiar with this manual, I'll simply state that it's the most commonly used medical and psychological diagnostic tool in every nation other than the US, where we tend to rely on the American Psychiatric Association's publication, The Diagnostic and Statistical Manual of Mental Disorders (DSM-5).
The ICD-11 refers to sexual addiction/compulsivity as Compulsive Sexual Behaviour Disorder, with a description that reads:
Compulsive sexual behaviour disorder is characterized by a persistent pattern of failure to control intense, repetitive sexual impulses or urges resulting in repetitive sexual behaviour. Symptoms may include repetitive sexual activities becoming a central focus of the person's life to the point of neglecting health and personal care or other interests, activities and responsibilities; numerous unsuccessful efforts to significantly reduce repetitive sexual behaviour; and continued repetitive sexual behaviour despite adverse consequences or deriving little or no satisfaction from it. The pattern of failure to control intense, sexual impulses or urges and resulting repetitive sexual behaviour is manifested over an extended period of time (e.g., 6 months or more), and causes marked distress or significant impairment in personal, family, social, educational, occupational, or other important areas of functioning. Distress that is entirely related to moral judgments and disapproval about sexual impulses, urges, or behaviours is not sufficient to meet this requirement.
This is very much in line with the way in which Certified Sex Addiction Therapists (CSATs) in the US and elsewhere have identified sexual addiction/compulsivity for decades, generally diagnosing the disorder based on three criteria:
Preoccupation to the point of obsession with sexual fantasy and/or behaviors
Loss of control over sexual fantasy and/or behaviors, typically evidenced by multiple failed attempts to quit or cut back
Negative consequences directly related to out of control sexual fantasy and/or behaviors
Whether one uses the WHO's language in the ICD-11 or the less complicated language of CSATs, the diagnosis will be the same, as will the pathway to healing and recovery. The only real differences are that people who self-identify as sexually addicted/compulsive can now point to an official diagnosis, and insurance companies are more likely to fund treatment.