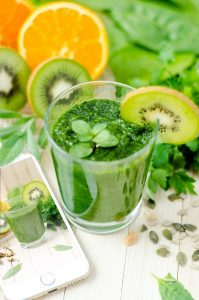 Over 8.1 million adults in the U.S. are coping with a substance use disorder. Drug addiction is known to change the way our brain functions and significantly impacts how our body perceives daily pleasures. One of the most common effects of excessive use of drugs like alcohol is the increased levels of inflammatory lipids in the brain. For those recovering from addiction or trying to stay sober, dealing with effects like brain inflammation can be challenging, especially when you consider the cost associated with full recovery and the time it takes to get back to full sobriety. The good news is, there are homemade anti-inflammatory juices that can help you boost your addiction recovery process.
Eating the right foods and drinking the right fluids can help you reverse brain damage from drug and alcohol abuse. Here are some anti-inflammatory juices you can try out at home.
Turmeric root juice
Turmeric is high in curcumin, a powerful antioxidant and anti-inflammatory. As one of the most studied natural compounds, turmeric yields as many as 150 potential medical benefits. For those in the addiction recovery process, creating a homemade remedy like turmeric root juice, which is considered one of the best addiction treatments, is advisable. This natural compound contains strong anti-inflammatory properties that help eliminate inflammatory triggers in an addict's diet while soothing any inflammation in the brain and removing inflammatory pathways to reduce overall dependence on alcohol or drugs. A glass of turmeric root juice a few times a week can help in the management of drug and alcohol withdrawal symptoms. Turmeric is available in grocery stores in whole root form and can be blended to make a liquid extract.
Add broccoli to your diet
Broccoli is another healthy food for your brain. People who struggle with drug or alcohol addiction often have reduced cognitive function, and will often have trouble recalling things, carrying out simple day-to-day tasks or making informed decisions. Preparing homemade broccoli juice is one of the most effective ways to enhance cognitive thinking and memory. With a high level of antioxidant nutrients, broccoli can help protect brain cells from potential inflammatory damage that is caused by neurotoxic substances like alcohol, cocaine, opiates, marijuana and other drugs or environmental pollutants. When combined with other natural remedies like green tea, broccoli can help fight the effects of alcohol addiction.
Low-glycemic fruits like berries
Substance addiction exerts a lot of physical and emotional stress on the human body. When drugs take precedence over basic life necessities during active addiction, health often falls by the wayside. During the addiction phase, the human brain takes the biggest hit. When recovering from drug or alcohol addiction, proper nutrition is crucial. Opting for low-glycemic fruits like berries and cherries, which are rich in antioxidants, can help fight off the inflammatory effects of excessive substance use on the brain. Eating berries in natural form or juicing on a regular basis allows your brain to detoxify naturally, while also reducing cellular damage from free radicals. It also improves thinking, learning and memory functions.  
Taking these anti-inflammatory juices will help nourish your brain cells, boost damaged cell repair, and enhance the production of neurotransmitters that play a vital role in reversing brain damage from alcohol and drug abuse. While there are other addiction recovery options, embracing a natural approach to recovery is considered the most effective solution.