Here at In The Rooms, we're proud of our diverse, talented and creative community. We want to show off those talents whenever possible, which is why we're excited to announce our T-Shirt Design Contest!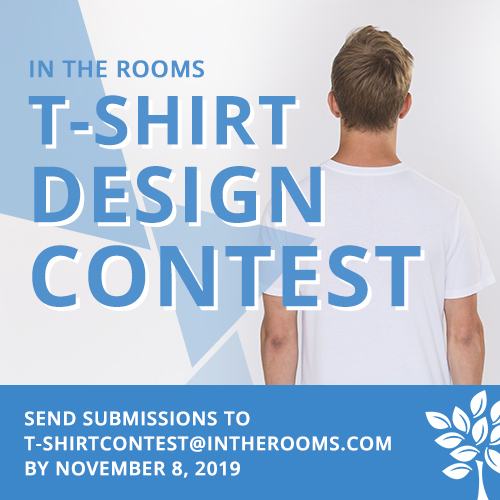 In The Rooms has just celebrated a redesigned homepage and its 11th anniversary. To celebrate, we want to design two new T-shirts, but we want you to help us do it! So we're inviting you to participate in our T-Shirt Design Contest, where you'll have the chance to create the next In The Rooms T-shirt.
Here are the rules:
Designs must include some part of the official In The Rooms logo (Download it

here!

)

Designs must not include any profanity or vulgarity.

Designs should contain only original work aside from the In the Rooms Logo.

Submissions must be from an In The Rooms member.

Designs must be sent in one of these formats: .PSD (Photoshop), .AI (Adobe Illustrator), .jpeg, .png, or .PDF.

Designs can be submitted by emailing them to

t-shirtcontest@intherooms.com

. 

There is a maximum of two designs per submission. 

Designs must be submitted by 11:59 pm EST on Friday, November 8, 2019.

In The Rooms reserves the right to use all submitted designs for marketing purposes.

By submitting a design, you agree to our Terms and Conditions.
After submissions finish, the In The Rooms team will select five designs to move forward in the contest, on the basis of creativity, originality and incorporation/representation of the In The Rooms brand and community.
Out of these five finalists, two winners will be selected: one will be chosen by the In The Rooms team, and the other chosen by you, the In The Rooms community! The two winning designs will be printed on our t-shirts and available for purchase.
Prizes:
Both winners of the Community Favorite and the In The Rooms Top Pick will have their design printed on our new T-shirt, receive that T-shirt for free, receive a $20 Amazon gift card, and be featured in our newsletter!
We can't wait to see what you come up with. Questions? Comment below.