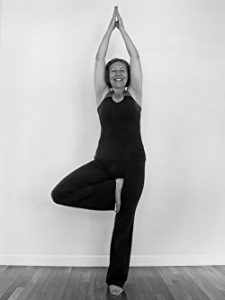 Kyczy Hawk RYT E-500 is a yoga instructor and author. She teaches in treatment centers as well as yoga studios in her hometown of San Jose, CA. Her volunteer time includes teaching yoga in Elmwood Women's Jail and The Recovery Cafe San Jose. She has been a space holder for the internationally known Y12SR (Yoga of Twelve Step Recovery) for over six years.
Kyczy has published several books including "Yoga and the Twelve Step Path" 2012 and "Life in Bite Sized Morsels" 2015. Her book "Yogic Tools for Recovery; A Guide To Working The Steps" which was launched November 14, 2017.
Kyczy has developed a series of yoga sequences for Studio Live TV that incorporate recovery principles in all-levels yoga classes. The link for them can be found on her website www.yogarecovery.com.
Recovery has allowed her to heal and enhance her relationships with her kids, her family and her grand-family. Life is now rich with possibilities which she explores with art, craft and travel.
Enjoy the Podcast below!