HELP
Welcome to the video tutorials section. These tutorials are best viewed in full screen.
How to edit your profile
In This tutorial we show you how to edit your profile, set your recovery date, and upload a profile picture.
---
How to use your camera to share at the video meeting.
Step 1. Click the "Turn Cam On" button and your browser will ask permission to access your camera and microphone. Your camera will not turn on until you complete Step 2.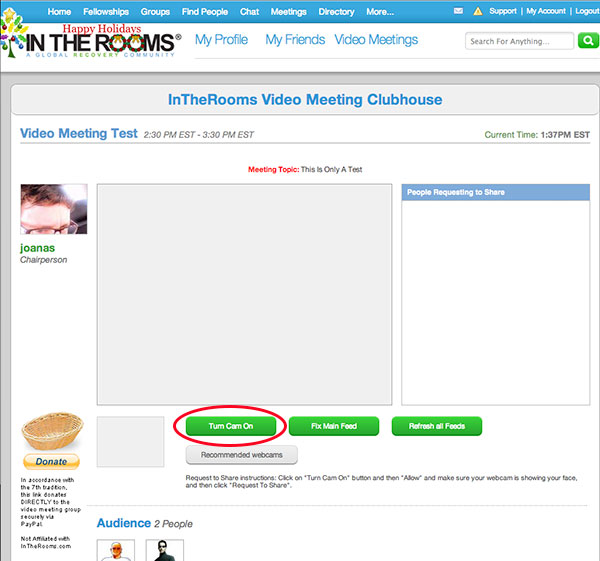 Step 2. Press the "Allow" button. This will allow your web browser to access your camera and microphone.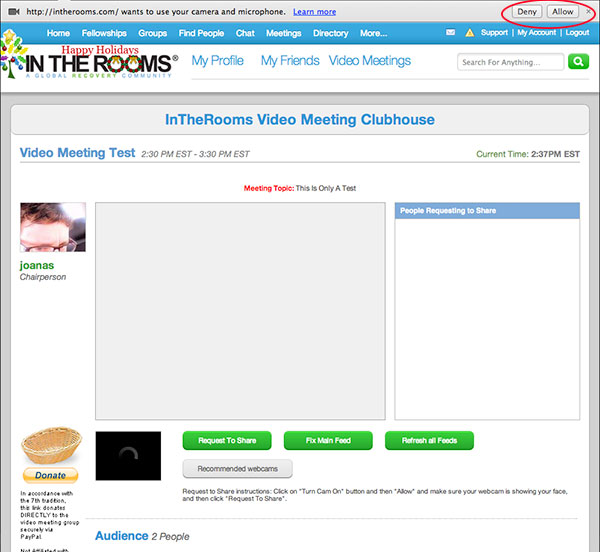 Step 3. Press the "Request To Share" button and you will be moved into the queue.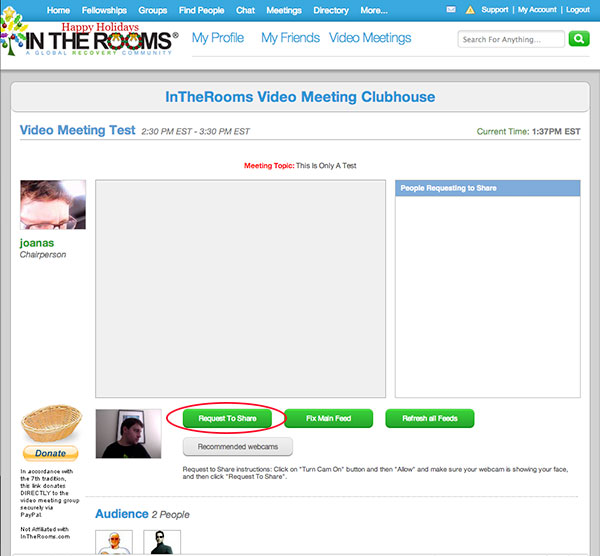 Step 4. At this point the audience can see you but no one can hear you. The chairperson will call on you and move you into the center box where you can be seen and heard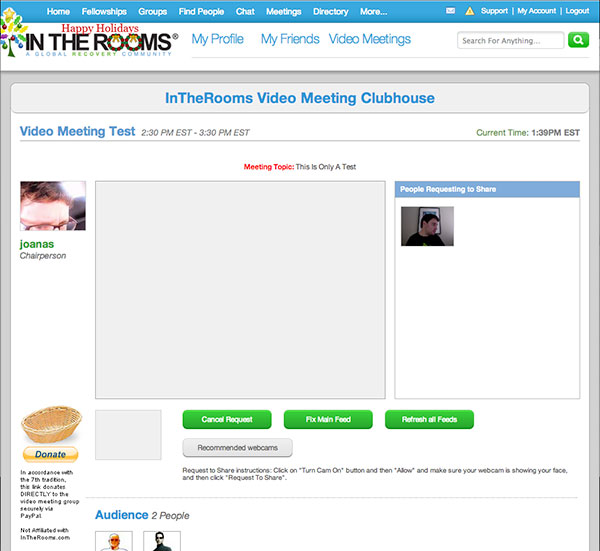 Additional Troubleshooting: Click the "Camera" icon in the address bar to verify that your correct camera and microphone are selected. Then reload the page if you made changes.