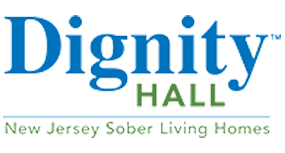 Dignity Hall
1000 Haddonfield-Berlin Road ,Suite 120, Voorhees, NJ, 8043
---
---
---
About Dignity Hall
Dignity Hall was founded by three people who have faced the same struggles and challenges as you have. We are sons. Fathers. Brothers. Partners. Husbands. We understand the fear. The desperation. The horror. The detox. The recovery. The uncertainty.
We have been there.
That�s why we knew there was a better way of treating those who need the unconditional support and encouragement on their path to recovery. A home of understanding, acceptance, and a passionate dedication to make life better for those struggling with addiction.
Our staff is committed to providing a clean, safe living environment where you�ll feel at home. To live the life, you want to live now and, at the same time, knowing there are people here who will always have your back. You might stumble but we will never let you fall.
You will find a community of new friends and a new sense of self-esteem. There is a better way of living. We will show the way one step at a time, one day at a time.
Our goal is to demonstrate what it looks like to live a sober life, 24-hours at a time. We are a structured sober living home built on the principles of trust, honesty, and respect. We motivate and encourage each member of the house to keep focused on the path to recovery in a clean, safe, and accepting environment.