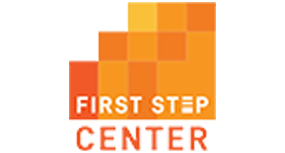 First Step Center
10051 East Dynamite Blvd. ,Suite G135, Scottsdale, AZ, 85262
---
---
---
A FULL CONTINUUM OF CARE
When you learn about First Step Center and our substance abuse treatment center in Scottsdale, Arizona, you'll find that we employ a variety of treatment professionals to provide our clients with a full continuum of care. On staff, we have an addiction specialist medicine medical director, licensed Masters level therapists, 24-hour behavioral health technicians, licensed Practical Nurse and a registered dietician. Our clients work with all staff members to address various aspects of their recovery in order to experience the benefits of a comprehensive approach to treatment.
SUBSTANCE ABUSE AND MENTAL HEALTH TREATMENT
Mental health and addiction are deeply interwoven which make them difficult, if not impossible, to treat individually. At First Step Center of Arizona, each client receives a dual diagnosis assessment upon admission. The multidimensional treatment is designed to address their unique mental health and substance abuse issues.
LUXURY REHAB
In addition to comprehensive, professional, and effective treatment modalities, learning about First Step Center of Arizona also involves learning about our luxury rehab center. With the stunning backdrop of the historic Pinnacle Peak mountain, First Step Center staff have developed a state-of-the-art program in a comfortable home setting.