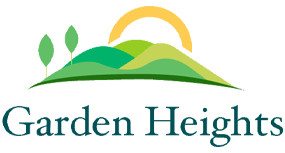 Garden Heights Recovery
26 Journal Square Plaza ,Suite 1202, Jersey City, NJ, 7306
---
---
---
At Garden Heights, we nurture our clients continued growth beyond the inpatient level of care through evidence-based, fully integrated outpatient treatment programs. Our staff of compassionate, knowledgeable clinicians and addiction recovery specialists is here to provide personalized care for your long-term success in recovery. Garden Heights guides our clients in continuing to strengthen the foundations of a healthier, brighter future.
Garden Heights was founded by addiction recovery professionals dedicated to helping those in need overcome substance abuse. Through our trauma-informed curriculum and supplemental support programs, our clients gain the skills and tools necessary for lifelong sobriety.
Addiction is often rooted in emotional trauma or mental health issues. Our behavioral health services are specifically designed to help clients address these underlying causes in order to enact healing. Through individualized, client-centered care, we empower clients with positive coping mechanisms, life management skills, and other tools for staying dedicated to the recovery journey.
Our mission is your success in recovery. We know that overcoming drug and alcohol abuse is a personal journey that continues each day. That's why we take the time to learn each person's story, ensuring their treatment regimen caters to their unique needs. The Garden Heights team of therapists, counselors, and staff members is committed to supporting you throughout continued recovery.