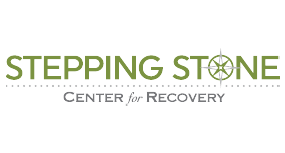 Lakeview Health – Stepping Stone Center for Recovery
1815 Corporate Square Blvd, Jacksonville, FL, 32216
---
---
---
At Stepping Stone Center for Recovery, we believe our reputation speaks for itself. We have helped thousands of people just like you to recover. Our alumni program is filled with graduates who are maintaining recovery while living a sober healthy life.
Addiction is a life-threatening disease and it is important to have qualified staff in an accredited facility treat you or your loved one.
Our multidisciplinary staff of licensed doctors, nurses, and master's level therapists are experts in addiction treatment. They are available on-site, helping you explore patterns and learn a sober way of living.
At Stepping Stone Center for Recovery, our facility and staff provide award-winning programs for men and women struggling with alcohol, opioid, and substance use disorders. The dual diagnosis treatment addresses the addiction and concurrently treats co-occurring mental health issues such as depression, anxiety, and mood disorders.
We believe in healing the whole person. Our full-time, on-site medical and clinical team put your recovery first. They will ensure they understand where you are in the addiction and identify any comorbidities. Call us today to receive the personalized care you deserve.