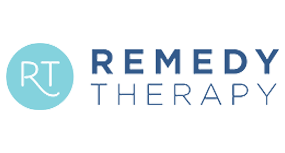 Remedy Therapy
3309 Northlake Boulevard ,Suite 101, Palm Beach Gardens, FL, 33403
---
---
---
The Licensed Therapists at Remedy Therapy utilized evidenced based therapies which are empirically based treatment models accepted in the therapeutic community. Such therapeutic approaches may include but are not limited to Cognitive Behavioral Therapy, Dialectical Behavioral Therapy, Reality Therapy, Psychoanalysis, Solution Focused, Motivational Interviewing, Functional Family Therapy or Exposure Therapy Techniques.
in addiction our Clinical Director monitoring of treatment methods and adherence of complete and thorough documentation for clinical practitioners. Remedy Therapy administrators will continuously measure treatment outcomes and determine if areas of improvement are necessary. If improvements are necessary, the team will devise solutions and implement changes to the appropriate area. Quality Control is meant to ensure you the Client's have a professional, pleasant, and effective treatment experience with Remedy Therapy.
Our philosophy embraces a collaborative approach with each client and their therapist. This means the client and therapist work together as a team's in order to identify and address the needs of the client to assist in providing the best therapeutic experience. Each client will work with his/her therapist and psychiatrist to develop treatment goals and have an after care plane to ensure a lasting recovery.