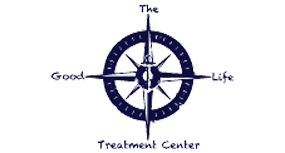 The Good Life Treatment Center
400 Executive Center Dr. ,Suite #106, West Palm Beach, FL, 33401
---
---
---
�You come to the Good Life to review, renew, and restore your health and happiness. You come here to rebuild your life and your family.
The long version is, well, a bit longer.
Substance abuse batters your body, affects your mind's ability to function, and ruins the most important relationships in your life. We offer an alternative way of life through abstinence, intensive therapy, wellness activities, social support, and life skills development.
We have dedicated ourselves to holistic recovery of the body, mind, and spirit. We don't mean holistic in the new-age sense, but rather in the complete and total sense.
We keep our program small and intimate to ensure this complete recovery happens. We are talking about a low client to staff ratio, specially tailored groups, and an overall individualized approach to treatment.
Here at the Good Life, we are committed to respecting and working with you or your loved one to help remove the burdens of shame and guilt addiction so often brings with it.
We think there's a better way, a freer way, to live life.
This does not come without some work on your end  you or your loved one need to be committed to abstinence from drugs and alcohol and have a sincere desire to change your life and support your sobriety.
If that sounds like you, give us a call today at 866.271.7341 to learn more about The Good Life Treatment Center!