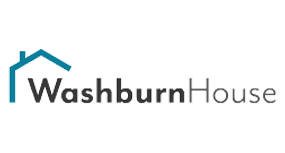 Washburn House
1183 Main Street, Worcester, MA, 1603
---
---
---
About Us
If you are dealing with drug or alcohol addiction, then learning about Washburn House is a critical first step in your journey. We are a full-service rehab center with our client's well-being and healing in mind.
About Washburn House
Located in a historical 1896 house once owned by Ichabod Washburn, the Washburn House now serves as lovely refurbished quarters for men and women who are seeking treatment for drug or alcohol addiction.
Mission Statement
Our passion is to ensure clients have the individualized care to recover fully from the pain of addiction. We seek to get to the core of drug and alcohol addiction using proven medical and evidence-based treatment, which reduces the risk of relapse.
Why Choose Us?
Our vision is to encourage a new standard of substance abuse treatment. We consistently enhance and advance our treatment programs by implementing the latest in technological, medical, and clinical developments. By doing so, we ensure the best treatment for our clients.
In addition, we seek to bring together the Washburn House community in ways that will enable them to grow as individuals and as a whole. We believe in the power of community's this includes our staff, as well. We realize that by banding together we can build a healthy therapeutic community that assures our clients are never alone.