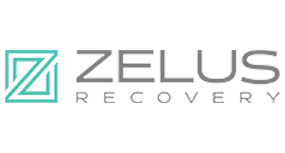 Zelus Recovery
1965 S. Eagle Road, Meridian, Idaho 83642 ,Suite 140, Meridian, ID, 83642
---
---
---
Searching for the drug rehab in Boise does not have to be overwhelming. Zelus Recovery is a quality drug rehab in Idaho. They provide family-centered programs, early intervention techniques, and intensive outpatient protocols aimed at helping adolescents address drug addiction head on. Our peaceful environment and safe establishment will allow us to meet your teen's needs.
Zelus Recovery is a compassionate drug treatment center specializing in healing families broken by drug addiction. We work specifically with teens and young adults to help them break free from drug addiction. Using evidence-based modalities that go to the core of addiction behavior, we see families find peace of mind.
For example, we offer a wide range of therapy treatments to ensure the best outcome.
Do not wait another day to gain control over the problems associated with addiction. You can triumph over these serious issues if you have the right support and tools. Call the best teen rehab center at 208.953.2204 to learn how we can help you have a brighter future.