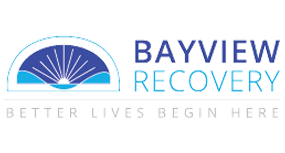 Bayview Recovery
2156 Pacific Avenue, Tacoma, WA, 98402
---
---
---
Bayview Recovery, located in Tacoma, Washington, specializes in addiction recovery and has helped thousands of adult men and women safely navigate their way through addiction and back to sobriety. We are an addiction treatment and recovery center that treats substance abuse and co-occurring disorders. We use the latest treatment modalities and provide care from intake and life-long aftercare for alumni. The qualified, talented and compassionate staff at our rehabilitation and recovery center recognize the personal nature of addiction and can help you find your own unique path to health and wellbeing.
At Bayview Recovery, you can also rely on the unwavering belief of our staff that a healthy, drug-free lifestyle can be so rewarding, we want you to have it, and we wont stop until you get there. We believe you deserve it, and we believe you can make it. Our staff�s total commitment to what we do, and our total commitment to you can be the crucial difference between almost made it through recovery, and I made it through recovery.
Discover the value and meaning of your life, the joy, fun and excitement. Don not let drugs or addiction be your story. It�s time for you to finish the story you started before drugs took over your life. With the comprehensive medical and therapeutic treatment options available to you at our treatment center and the commitment of our qualified, judgment-free addiction professionals, you can reclaim your identity and your life.