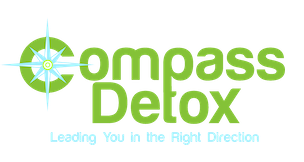 Compass Detox
1151 Poinciana Dr, Pembroke Pines, FL, 33025
---
---
---
Compass Detox is a state-of-the-art drug and alcohol detox facility leading the industry in innovative medical detox treatment, utilizing such cutting edge medications as Vivitrol, Epclusa, Sublocade, and many others. Located in beautiful Miami, FL. Compass offers a multitude of personalized treatment options that help to ensure that the detox and withdrawal processes will be as smooth as possible, and that clients will have the very best opportunities to start and stay on the path to permanent recovery and sobriety. The team of medical professionals and therapeutic professionals at Compass are unparalleled in the industry and are uniquely qualified to help those suffering from addiction open a new door on life's possibilities.
Conveniently located within easy driving distance from airports in both Miami and Fort Lauderdale, Compass Detox serves clients from both South Florida and across the nation. Offering alcohol detox, drug detox, and overall addiction treatment – through both medications and therapy – Compass is a full service addiction treatment facility offering luxurious accommodations, catered meals, a 24/7 snack bar, game room, movie theatre room, hair salon and barber services, professional massage services, nail services, and much more.
From the moment of admission, clients at Compass participate in a treatment plan that is tailor made for them and their own unique situation. The medical treatment a client receives during their stay at Compass is overseen by our industry leading doctor and nursing staff, a medical team that is uniquely positioned to treat every form of addiction in the most effective way possible. In addition to medical treatment, our therapy team will craft a schedule of group and individual therapies that will help ensure that each client is able to build a recovery and sustained sobriety plan that best works for them. Staff at Compass are available 24 hours per day, seven days per week.
Our goal is your success, your ongoing sobriety, your return to normal. At Compass Detox, recovery is waiting.