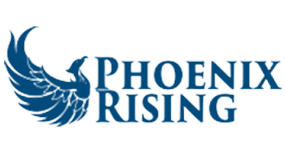 Phoenix Rising Recovery
35450 Pegasus Ct, Palm Desert, CA, 92211
---
---
---
The Phoenix comes from the Egyptian myth of a great bird. This bird is said to have destroyed itself by fire and re emerged from its own ashes to start anew. This imagery is what we have based our addiction treatment around.
Like the Phoenix, we believe that anyone can rise from the ashes of defeat. When you learn about Phoenix Rising Recovery, you learn that we guide each person into learning how to build a strong foundation of recovery. Our purpose and passion is to empower people, families and communities. To that end, we work to do so through the promotion of optimal wellness of the mind, body, and spirit.
Phoenix Rising is a social detox and withdrawal management recovery model and residential therapeutic treatment approach with inclusion of evidence based treatment.
Our goal is to help our clients gain insight and learn the necessary tools and skills to thrive without the use of substances. We also want to help them manage their co-occurring disorders and increase their quality of life.
Additionally, we believe that treating the underlying conditions specific to the addiction is essential. By doing so, we will help each person gain insight into the reasons behind their substance use/abuse. Furthermore, we use mindfulness practices and integrate ACT, CBT, and DBT philosophies into our methods.
By encouraging prolonged care, structure, and a sense of community, we assist each individual person in not only defining but reaching their goals.