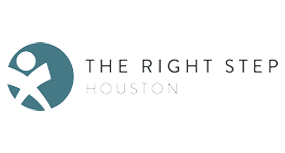 Right Step Houston
12350 Wood Bayou Drive, Houston, TX, 77013
---
---
---
At the Right Step Houston we offer a broad range of professional services in a residential setting. Our long-time, dedicated therapists are mainstays in the Houston recovery community. Our treatment programs include everything from an inpatient rehab program to intensive outpatient care and even aftercare. You'll find our staff is dedicated to helping individuals overcome their addictions.
For those who do not require residential care, our intensive outpatient treatment program (IOP) provides a structured, supportive setting conducive to recovery. Our IOP provides an important next step in treatment for clients who have completed inpatient alcohol and drug rehab. Clients benefit from a number of therapeutic approaches that complement our core belief in 12-step principles.
At The Right Step Houston, we welcome you to join us in making the change in life you need. When you participate in our rehab community, you will notice the difference in your life right from the start. Our compassionate staff will be ready to assist you on your journey to a life filled with peace. Trained clinicians direct you each step of the way as you gain independence from drugs.
Now that you know about The Right Step Houston, do not let drug addiction steal another moment of your life. Seek help by reaching out today. We work with most national insurance providers and also accept Medicaid. Contact The Right Step Houston at 844-567-9569. We will guide you on your road to recovery.