Mondays at 9 – 10 PM EST
Moderator/Facilitator: Jesse Heffernan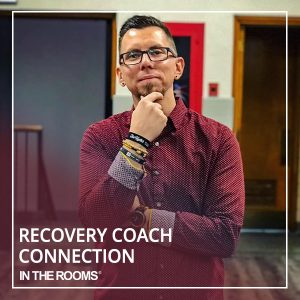 About the Meeting:
The Recovery Coach Connection is a weekly meeting for Recovery Coaches and Peers to learn from others in the field, explore the art and role, and receive support. In each meeting, we will focus on a topic or bring in a different guest to share their experience on topics relevant to the recovery coaching field and movement and answer your questions. There will also be an opportunity to bring any challenges or ideas to the group for support or feedback.
About the Facilitator:
Jesse Heffernan is a person in long-term substance use and mental health recovery for over 19 years. Throughout his professional career, he has worked as the Program Director for one of Wisconsin's three mental health peer-run mental health respite facilities, the Outreach and Empowerment Coordinator for Faces & Voices of Recovery, and currently is the Co-Owner of Helios Recovery services, where he has been providing recovery coach training and consulting for the last 5 years. He is a CCAR Core Trainer and Recovery Coach Professional. He lives in WI with his wife and 4 children, enjoying all things in geek culture, basketball, and coffee. It is his belief that Recovery is a process of moving from surviving to thriving as a whole person.