I'm Dustin, and this is an extremely important endeavor for me because this is something that is very close to my heart. Gambling took a toll on my life and those around me for over 8 years. My family, my friends, my coworkers, my wife, my child all suffered from my addiction. For many years I didn't even realize that I was hurting anyone let alone myself. I saw it as just a little fun and a little action or excitement. As the debt mounted and my gambling continued to spiral out of control I was finally confronted with the fact that I did have a serious problem. I finally succumbed to the gambling addiction and checked myself into rehab. After weeks of rehab, years of counseling, and GA meetings I have developed a deeper understanding of my addiction, a greater sense of my higher power and faith, and a desire to help others fighting similar battles. It is my hope that this meeting and continued involvement on www.itherooms.com will help us as a family fight this battle that we are facing and know that we are not alone.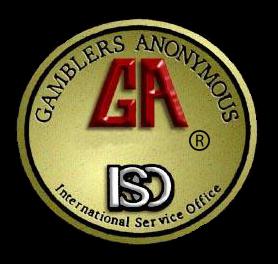 Gamblers Anonymous (GA) is a twelve-step program for people who have a gambling problem. The only requirement for membership is a desire to stop gambling. This is a compulsion or addiction which may be associated with financial insecurity, dysfunctional families, legal problems, employment difficulties, psychological distress and higher rates of suicide and attempted suicide.
We are excited here at InTheRooms to be offering an online video meeting for GA on Wednesday nights from 10pm-11pm. This meeting will officially be a topic meeting where a topic or a set of topics is chosen either by the chairperson or by other viewers and these topics will be discussed. People that are willing to share about the topic will receive a 2 minute time frame to discuss. We will look to adhere to the time frame in order to make sure all topics are discussed and given adequate due diligence and all members are respected.
Gambling is a serious addiction that we take seriously. We are beginning these meetings weekly in hopes of encouraging, uplifting, and confronting our problems and issues as well as our successes and failures. We believe that together we are stronger. Thank you all and we look forward to seeing you with us on Wednesday nights at 10pm EST.