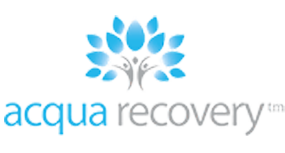 Acqua Recovery Rehab Center
100 N. Johnson Mill Rd., Midway, UT, 84049
---
---
---
Personalized Treatment From Acqua Recovery
This simply means that treatment can be modified to suit each individual's needs at our Utah drug rehab center. Rather than focus on therapies that aren't relevant to your situation, most quality rehabs can customize treatment based on your history with addiction and your specific recovery needs. At Acqua Recovery Center, this kind of treatment has shown to lead to greater and longer lasting results than traditional treatment.
Addiction Therapy Services
Therapy during treatment is a very important but often overlooked aspect of rehab. If you abuse drugs or alcohol to escape a painful reality or deal with past trauma, you need extensive therapy with a trained professional. In fact, you must learn how to cope with stress and work through your problems if you expect to manage long-term sobriety in the future. At Acqua Recovery Center, Addiction Therapy is an integral part of our Guests' recovery process.
Get the Treatment You Need
At Acqua Recovery Center in Salt Lake City, Utah, you can begin working towards a sober and healthy future. We offer a holistic approach to treatment that targets each person's physical, emotional, and spiritual needs. We will take the time to customize your treatment so that you have every chance possible at a total and lasting rehabilitation.
Recover in a peaceful, supportive, pro-recovery environment with Acqua Recovery!