Sundays at 6:00 PM–7:00 PM EST
Moderator/Facilitator: Rev. Mark Anthony Lord, M. Div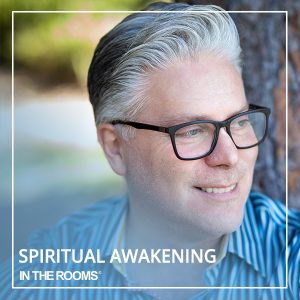 About the Meeting:
Spiritual Awakening with Rev. Mark Anthony Lord (yep, that's his real name) is a weekly inspirational gathering focused on helping the members of the group establish and grow in the "God of your understanding". Group members are supported in deepening in the spiritual practices of the program – meditation, prayer, forgiveness, surrender, and more. This meeting creates a safe space to grapple with God, heal religious trauma, and gain practical tools on how to live a more spiritual life—one day at a time.
Meetings will begin with an opening meditation and prayer. Next, Mark will share an uplifting, thought-provoking message that takes the group on a deep dive into the prayers, meditations, and spiritual power of the program. It often includes creative healing experiences, like guided meditations and journaling, followed by sharing and closing in prayer.
This group is a non-religious zone where all are welcome.
About the Facilitator:
Rev. Mark Anthony Lord is an expert in the area of spirituality and recovery. His personal journey spans from religious abuse and the understanding of a God that judged and hated him, to the opposite revelation, of God as only love within and all around him. His journey is nothing short of a miracle, and a huge gift of the twelve step programs.
Today, he assists people of all paths in awakening to the Spirit within that is deeply personal and greater than any addiction, trauma or fear. He is the author of two books, The Seven Living Words and Thou Shall Not Suffer: 7 Steps to a Life of Joy.
He has facilitated Spirituality in Recovery workshops at many 12-step conferences, churches, and treatment centers across the country including Promises, SRI, and more.
Mark received his Masters in Divinity from Holmes Institute at Agape International Spiritual Center, Los Angeles.  He is a licensed spiritual counselor specializing in 12-step recovery.  He is currently the Sr. Minister at Unity Naples, a nondenominational spiritual community anchored in radical acceptance and love.
To book for speaking, workshops, or to work individually with Rev. Mark Anthony Lord, please email: lordmarkanthony@gmail.com.