Samantha Arsenault joined Shatterproof because it serves addiction care reform, just like she does.
"It's a busy week," says Samantha Arsenault. She's speaking from Shatterproof headquarters in New York City, where she's the Vice President of National Treatment Quality Initiatives. From the sound of things, every week is a busy week.
What is Shatterproof?
It's a nonprofit committed to "reversing the addiction crisis in America," and it has earned plenty of clout in the United States. So much clout that the nonprofit has begun creating a quality measurement system for addiction facilities (called ATLAS). Shatterproof management plans to eventually implement the plans across the country.
"It is time that a standard be set across all of addiction treatment, and that the entire [treatment] system aligns behind high-quality care," CEO and Founder Gary Mendell said back in 2018. ATLAS has begun completing that vision. And it's also where Samantha Arsenault comes into the picture.
Who is Samantha Arsenault?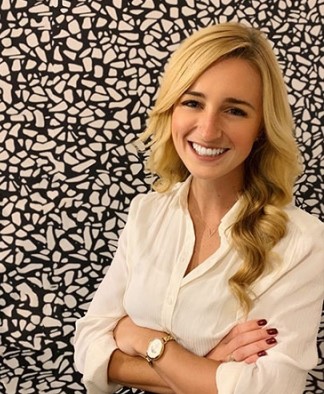 She's the woman managing that ATLAS program, but when she began, Arsenault didn't know she'd come to this point. "I studied economics at Clark University," she remembers. Economics soon became public health work against tobacco consumption. And before long, Arsenault had moved to opioid addiction prevention in a Massachusetts area hit hard by the crisis.
Through it all, public health concerns about substance use mattered to Arsenault personally. "My work on tobacco began because my Gram smoked cigarettes," she says, "and she started long before she understood the harm." Arsenault lost her grandmother, one of her life's biggest influences, to lung cancer last year – but her grandmother's influence remains and has motivated Arsenault's subsequent work. She's committed to changing other people's fate, and she conveys that people addicted to cigarettes or to opioids are people worth understanding and healing.
"There's tons of stigma around medication for addiction treatment (MATs) for opioids," Arsenault says. Some see MATs as just another drug rather than legitimate medicine. "Stigma affects whether people get help, the quality of their help, and even how others judge their recovery." Those in opioid addiction recovery often face a double-standard when they choose MATs – "we're not saying that people with diabetes are addicted to insulin, are we?"
Arsenault saw plenty of these problems: disparities in stigma, education and medications. "Plenty of poor policies," in her words. It's exactly why Shatterproof (and its "Principles of Care") attracted her to its work.
The Substance Use Treatment Task Force
You see, Shatterproof developed its principles of care through an integrated Substance Use Treatment Task Force. Integrated meant that the task force involved health insurance companies, healthcare providers and consumers to cover all the relevant bases. Those principles developed from three guiding values:
Changing insurance payments to incentivize quality care
Supporting health providers in giving quality care
Educating consumers to understand and demand quality care
For Arsenault, the task force needed all its members for those three crucial principles. "It was a great first step to move the needle on treatment best practices," she says. "We know these clinical practices are effective based on research, we just need to make sure they're implemented." From there, Arsenault made sure that the task force's work expanded to the nation through ATLAS.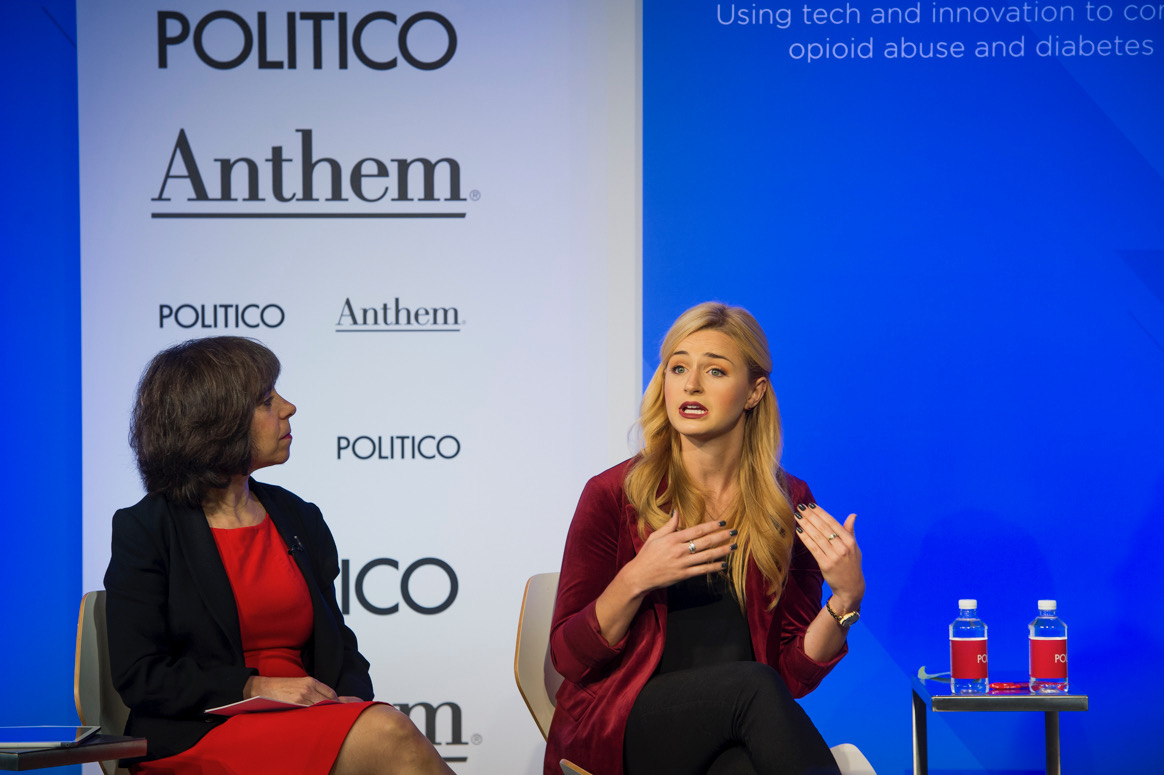 Arsenault with POLITICO Executive Editor, Health, Joanne Kenen during POLITICO's panel discussions "A Tale of Two Crises: Using Tech and Innovation to Combat Opioid Abuse and Diabetes," October 18, 2018. (Photo by Rod Lamkey Jr.)
What is ATLAS?
Remember Shatterproof's plan to implement best treatment practices for addiction facilities? That's ATLAS. As of now, Shatterproof has implemented it in six states. But what will it do?
ATLAS will provide an online platform to easily find those addiction facilities which actually practice the best evidence-based treatments. But first, Shatterproof has to work out the kinks of implementing its best practices at clinics. Arsenault outlines the three overall aims of ATLAS:
Empower those suffering from addiction (and their families) to receive the best care possible
Support addiction facilities through a feedback loop while they improve their practices
Give data-supported insights to consumers so they can make their best health decisions
Phase 1 means that ATLAS has given surveys to every specialty addiction treatment facility in those six states, that it has received patients' feedback and that they're looking over insurance claims. All this, just to reconcile these clinics' policies with the best practices. Arsenault oversees is hopeful: "The study looks good so far. Not only are we supporting good [treatment] providers, we're incentivizing everyone else to change their practices."
The future of ATLAS will also change, Arsenault thinks. Phase 2 will launch in the summer of 2020, and the ATLAS team already plans to expand the program to the entire country over the next few phrases. "We want this to be the national standard in overall [treatment] quality improvement," Arsenault says. She found that talking to the people impacted in the Phase 1 states reassured her, that she's helping create something which they badly need.
What Comes Next?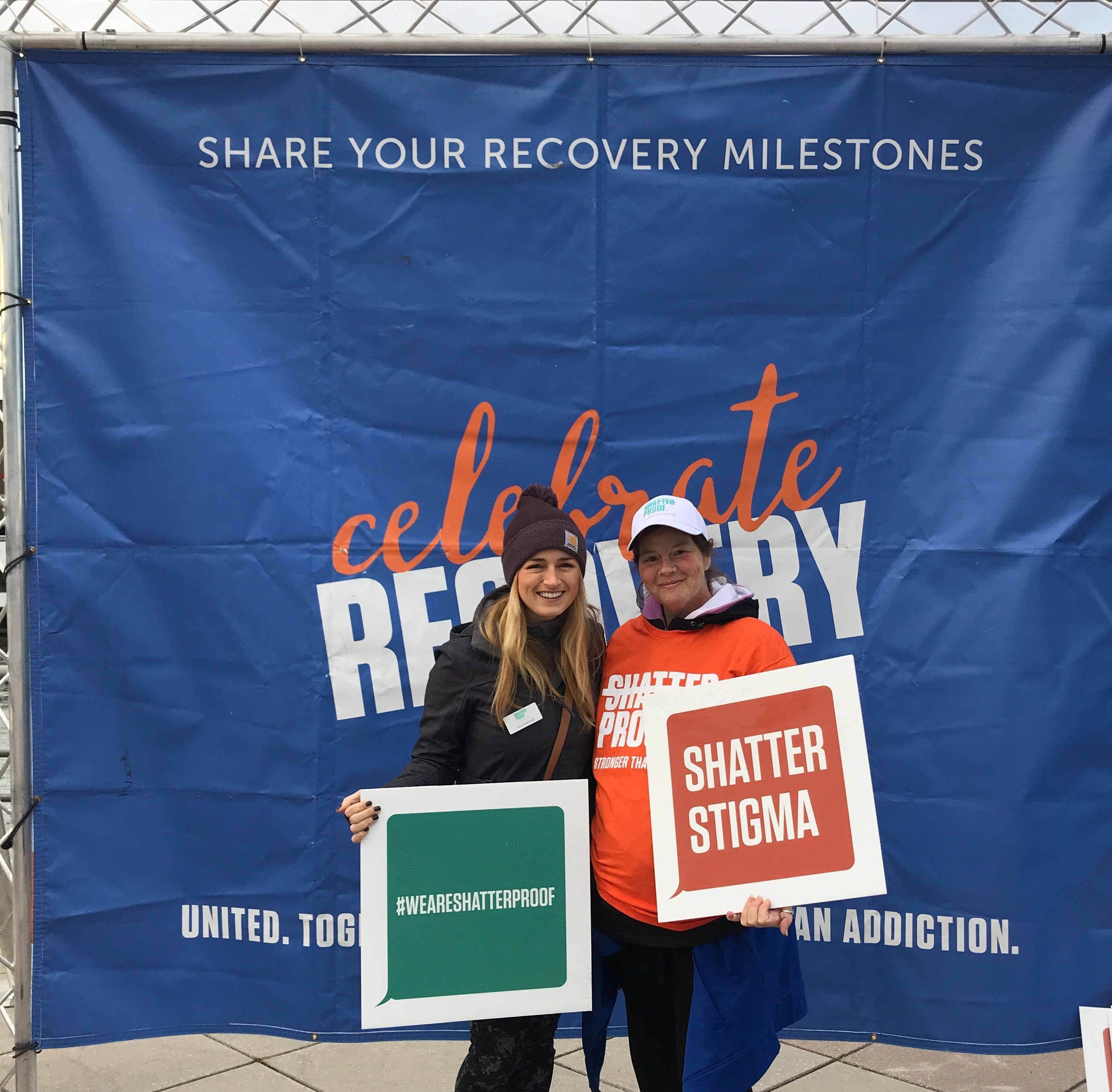 That'll depend on what ultimately comes from ATLAS. But a nationwide standard of evidence-based addiction treatments could do a lot for those who need addiction care. Arsenault still knows how hard it is to overcome the stigma, through personal experience with close family and friends with substance use disorders. It still exists on  large scale: addiction treatment retains "a bad reputation," and it'll keep it as long as people see "addiction as a moral failing."
Arsenault wants to re-brand addiction treatment, in order to legitimize it. Shatterproof serves that goal, and so she's confident: "If we can close the gap between addiction medicine and mainstream healthcare, it'd go a long way." After all, Shatterproof advocates for education of medical students and other health professionals to better treat addiction. How can they do that? "Try treating it like a medical condition," Arsenault offers. She's known that from the beginning, and so has Shatterproof.
So what can we do to help? Arsenault recommends ground-level advocacy for ATLAS, which needs more participating facilities. If you have access to experience with any addiction treatment facilities, pass them along to Shatterproof. Encourage them to disclose information about their practices, so they can improve the care they deliver. Arsenault welcomes all the help she can get.
And if you can't do that, make sure to learn more about Shatterproof and its leading advocacy for addiction care reform. They remove barriers to addiction recovery, just like In The Rooms does. While they serve you in legislatures and hospitals, we serve you through online meetings and educational content.