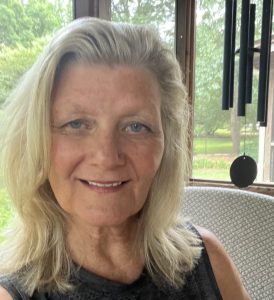 My name is Allison Stanley. It will be my privilege to begin hosting the ITR Yoga & Recovery meetings starting Sunday September 3rd. I am humbled by this opportunity to be of service to this beautiful community. The ITR Yoga & Recovery Sunday community has been led by Kyzcy Hawk with grace, compassion, and a wealth of wisdom for over eight years. Her service has been an immeasurable gift to our community. It is my honor to offer my service to the Yoga & Recovery community in the role as meeting chair. I will do my best to offer my experience, strength, hope, and guidance to our Yoga & Recovery community.
The twelve steps of AA have been my foundational program in recovery from codependency, Alcohol Use Disorder (A.U.D.), cPTSD, anxiety, and grief for three decades. I have been enjoying the last twenty years alcohol-free.  I will forever be grateful to AA for the tools, community and 12-step program that saved my life. Today I continue to benefit from a daily yoga/ breath practice that is coupled with cognitive recovery practices. 
Yoga came into my life as a doctor's recommendation for relief from a pinched nerve in my low back and clinical depression. I stepped onto my yoga mat skeptical of its benefits in a similar way that I first walked into rooms of AA with the mind of a skeptic. Over time, I grew my self-awareness with the guidance of some fabulous yoga teachers and found hope for healing through the somatic connections on the mat.  I will forever be grateful for the wisdom of the eight limbs of yoga which coupled with a variety of cognitive programs of 12-step recovery has transformed my life. 
My roles as a RYT200 yoga teacher, a Y12SR space holder, and a SRSD recovery coach/ She Recovers Sharing Circle volunteer, have also widened my network of recovery connections. These recovery communities enhance my daily journey into wellness daily.  
 It is my hope that aligning the ancient wisdom of yoga with the twelve steps of recovery will strengthen your daily practices in recovery. The Yoga & Recovery Sunday meeting is an amazing group of people with a wealth of wisdom and experience to share. Come join our community on Sunday mornings at 8:00a.m PMT, 11:00amEST.
Here is a word to our ITR Yoga and Recovery Community from Kyzcy.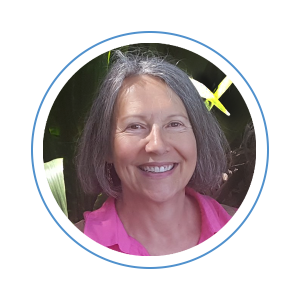 Eight years ago or so, I shyly approached Kenny and RT about holding a Yoga Recovery meeting on ITR. To my glee, they said yes without knowing me and without many questions. I wanted to share my passion for combining yoga and recovery as it had enhanced my recovery over the years.
And I have for many Sundays. I have been able to set meeting topics that begin with recovery and combine that wisdom with yoga; or begin with yoga philosophy and combine it with recovery. All kinds of recovery; new to recovery or seasoned member, from any program and any fellowship. It has been a rich and rewarding meeting; I have learned so much from you.
I have been able to delve into the finer points of yoga; as much if not more that you might get at an official yoga teacher training! You have all been so patient with me as I thought myself through the parallels between yoga philosophy and the recovery journey.
Recovery is amazing and once we get beyond putting the substance and/or behavior aside we have an opportunity to find out who we really are. You all have walked with me on that path as I found out more about myself, with and through you, each Sunday morning
It is time now for me to let go and transition to a member position and let someone else take the consistent lead. Henry has been an outstanding sub for me and will continue to do so as Allison takes the helm. I may even return from time to time as vacations and other life events step in. And they do.
I think the world of Allison and know she will bring her own wonderful style and wisdom to the meeting. Let's all give her our support as she takes the secretaryship this coming September.
Thank you all for making my recovery richer. – Kyczy Hawk