Taking a look at what's important.
The opioid crisis is one of the greatest problems facing the United States – but what's truly happening? With so much content out there, it can be tricky to figure out what the "opioid crisis" actually means.
Adding to the problem is the excess of information on treatment programs for opioid addiction. But understanding public health issues is important, because awareness can breed activism, which can help end the heartbreaking cycle of addiction which opioids bring.
To help with that, we've looked at that facts and created this infographic so that you can understand what's happening too.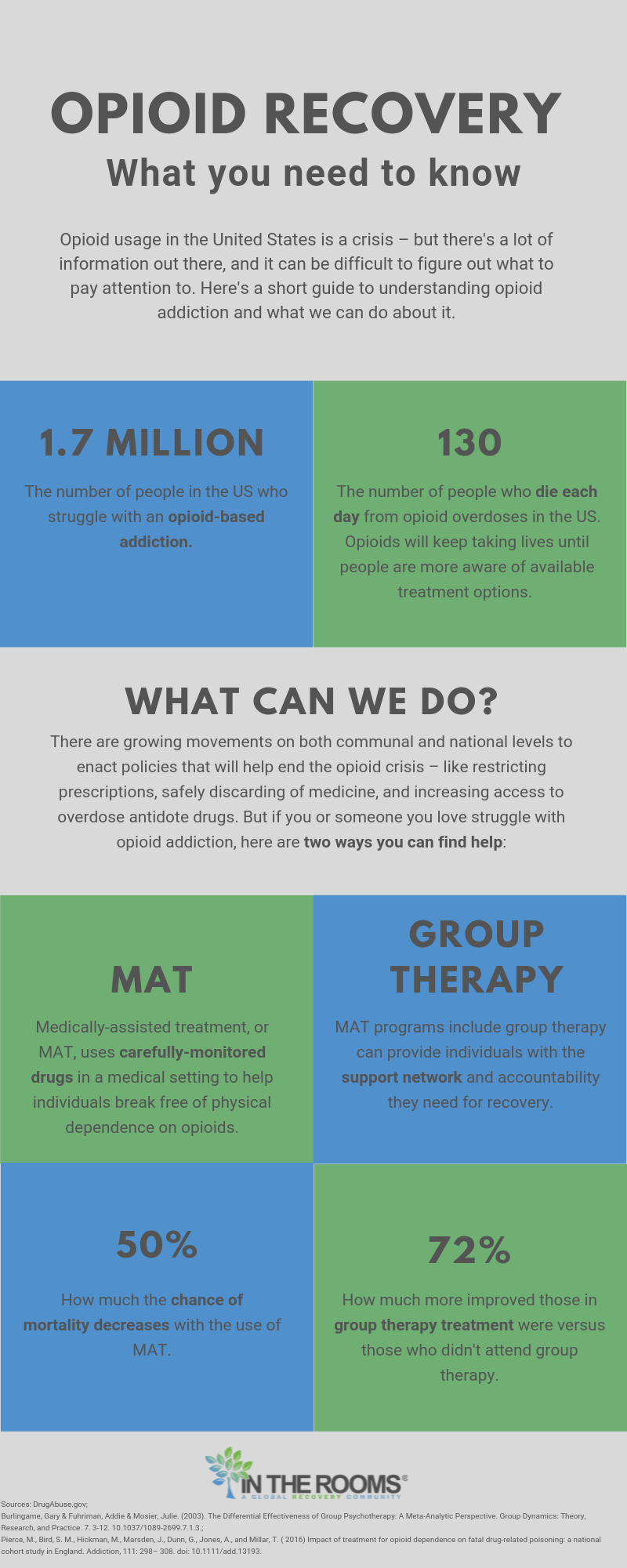 Share this information with your friends and community so that they can also understand. And if you're looking to start or continue your recovery from opioid addiction, try In The Rooms for recovery community and educational content.