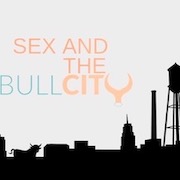 If you want to kick your recovery into high gear, then you will go deeply into the work of your Original Grief. Original Grief is a healing model that is an easy, user-friendly way to decode, understand, process, and heal our very earliest and deepest emotional wounding. Deep grief processing is some of the deepest, most foundational emotional work there is, and the payoff is transformative for those who choose it.
Original Grief by definition, is the felt or perceived awareness of our earliest emotional woundings© (Caudle, 2018). Original Grief for most of us is preverbal and pre-memory, however our life experiences and feelings are the proof of what we did not get from our caregivers ages 0-3 years old. The patterns of how we feel, how we connect with ourselves and others, and how we move through the world are 'baked-in' ages 0-3, and in the deep work of our Original Grief, we can find authentic empowerment, heal, and move through the grief, because that is the only way to move forward.
Deep grief work is so important, because grief is the foundational feeling state for anxiety, depression, fear, loneliness, shame, codependency, and other emotions that disturb us. Additionally, deep grief work is an 'emotional bypass', meaning, when we choose to decode and process our Original Grief, the other emotions, such as anxiety, fear, codependency, etc., lose the power they have over us, and we get disturbed much less by those more 'surface' emotions.
If you think you are ready to take a deep dive into your grief work, my Original grief Workshop is the first of its kind into deep grief work. This workshop is user-friendly pre-recorded live workshop, so you can do the work along with the participants at your own pace. I have conducted this workshop and intensives with many people over the years, and everyone has reported how effective and enlightening it is. Please check out the testimonials and the workshop with this link: https://bullcitypsychotherapy.com/heal-your-original-grief/
Dr. Sophia Caudle
sophia@bullcitypsychotherapy.com
IG: sessionswithdrsophia
IG: theogtherapist
Pronouns: She, her, hers