Well that was one hoopla, roller coaster of a year. Reflecting back over my 2015 was like watching fifteen different movies at the same time and not really having a clue what was going on in any of them. I've had some really high highs and some really low lows. However, I made it out alive – again – and chemical free – again! Plus I felt every molecule of emotion that went with it. So yes, I'm exhausted and have no intentions of making any New Year Resolutions whatsoever. Beginning the year with the "Easy Does It" concept instead of my usual "All or Nothing" attitude, feels perfectly comfortable for me.
Despite the ups and downs, 2015 was a success as far as I'm concerned. I've worked to the best of my ability all year and taken some risks that could have been disastrous but so far, I'm not regretting. Rather than drawing a line under last year and waving it goodbye, there are things I've taken with me into this year. I've walked into 2016 armed with some lessons I'll be holding onto for life.
Some of these lessons are very practical. Some have probably taken me all my life to realize and finally hit my consciousness in 2015. Nevertheless, here they are in no particular order, but all equally as important.
Magnesium is magic. Really? Yes! It's my greatest nutritional find of the year. Kathleen Russell, our Nutrition Coach at I Love Recovery Café, wrote as part of our expert panel topic, an article on Food for Brain Health. She talked about the importance of magnesium in our diets. It's beneficial for everything from good quality sleep to combating depression and anxiety. All three of these have been an issue for me my entire life. I choose not to medicate, basically because any sort of chemical I ingest sends me to crazy town, even the ones that are supposed to help with the crazy. If there is a natural way to make my body work better, I'm on it! My findings are that it works – like a big old shiny charm. I haven't slept this well, or been this calm since about 1977, when I was two years old. No exaggeration.
Delegating is not a crime. This may seem a very natural and functional habit to have for most people. Not so for me. My lack of desire to ask for help comes from a mixture of guilt, lack of trust in other people and being a bit of a control freak. I should be able to do it all like Superwoman right? Yes, if you're actually Superwoman, who is by the way, a completely fictional character. As a tool for survival I've had to learn to let go of guilt, control and perfectionism. Finally I accept that asking for help, accepting help and giving children chores does not make me a bad mother or a failed human being. Who knew? My children are not big fans though.
Rhythms and Cycles are a natural part of my being. Like so many of us, I expect far too much of myself. Everything on the planet has cycles, so why is it so difficult to accept that we do too. I expect to be on top form all the time. Not only is that unnatural, it's also further damaging to have these unrealistic ideals for ourselves.  Such high expectations lead to being disappointed by our performance. There are times when I feel fantastic and can take on the world and times when I'm under par and vulnerable and need to up my rest and self-care. The trick is to accept when these cycles are happening and not push myself to the limit at any point. The more I can maintain balance in all areas, the less likely I am to hit extremes of high and low.
Living by my own philosophy works. This pretty much applies to everything in my life. Things don't necessarily have to make logical sense to me, but they do have to feel right. Be it relationships, spiritual practices or even what I wear or eat. I pick and choose what is comfortable and individual to me. Forcing myself to follow another's way of life or belief system has never worked for me and never will. I've had to try out a few things to find out what's right for me of course. During that trial and error I've discovered that what's generally considered to be good for your body sometimes made me feel like crap. Like running – I have tried to love it – but I just don't. But give me a pair of hiking boots and a back pack, and I'm in heaven. Authenticity and feeling passion for what I do on a daily basis helped me arrive at a place of total self-acceptance in 2015, and it's irrelevant whether anyone else likes it or not.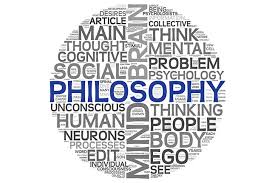 I never expected to have learned these valuable life lessons this year and it was most certainly not intentional. This is how I learn best – by chance or natural order. These are certainly better lessons than anything I could have thought up for myself by way of resolutions. Instead of feeling pressured by promises I want to keep, I feel excited by what the Universe brings to me because this is the right time for me to learn whatever it is I'm being taught.
Seeing things in such a manner makes life easier to navigate. Instead of running for the hills when difficult things come, I stand and face them with curiosity regarding the necessary purpose it plays in my life. I sometimes wonder if I'd have learned these lessons earlier if I hadn't spent twenty two of my forty years of life drinking and using. But the answer to that question is also irrelevant. I am where I am and I'm ready for the next phase of my development.