A few weeks ago, we at In The Rooms got the chance to get to know International Recovery Day founder John Winslow. He's in recovery himself, and throughout the years, he's had the chance to go to the White House, work with public safety at Ground Zero during 9/11 and create an entire holiday celebrating recovery!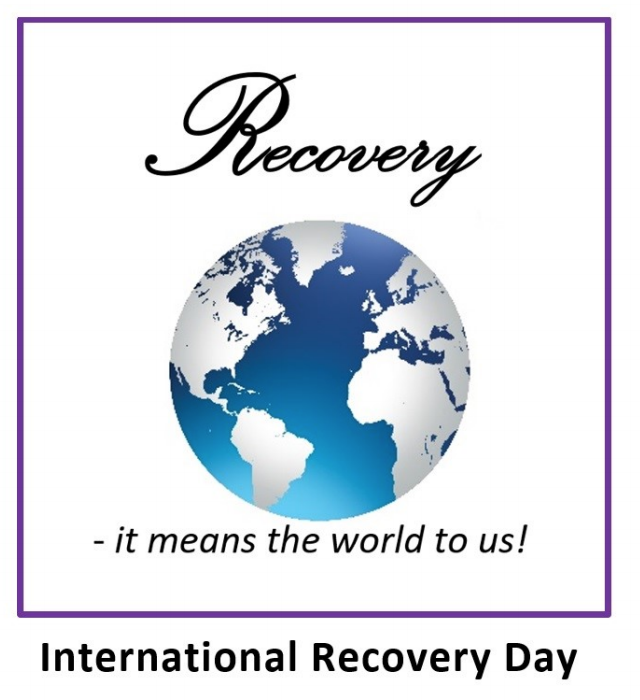 We'll cover International Recovery Day soon, but for now, let's dive into the life of John Winslow.
ITR: Tell me a bit about yourself.
JW: My name is John Winslow.  I'm a person in long-term recovery, which for me means that I haven't used alcohol or other addictive substances since January 21, 1976. I'm now officially a "Snowbird"- meaning I live with my wife, Monna, in Virginia Beach, Virginia, during the summers and on the golden Florida Gulf Coast during wintertime.
I've got a cat, two grown children, and three grandchildren. I'm officially retired after a lifetime career of working in the addictions field to include prevention, treatment and recovery advocacy.
I feel blessed and deeply grateful for the many gifts bestowed upon me.
ITR: Tell me about your recovery journey so far.
JW: My last use of alcohol and other substances was in January 1976. I had just turned 26 years old. That evening culminated in a head-on collision in which I had crossed over the center line and struck the other vehicle. Fortunately, no one was severely injured. I often refer to that night as "the best drunk I ever had," because it was the catalyst for experiencing what I call my "moment of truth". I realized I was powerless and defeated, and subsequently experienced a conversion of consciousness.
I received wonderful help in the form of treatment and recovery support and have sought to give back ever since. My recovery journey enabled me to return to school and obtain a master's degree, become a Licensed Professional Counselor and work one-on-one and in groups with countless individuals addressing a myriad of addiction-related issues.
It's taken me to the White House in my role as recovery advocate (I was even invited back a second time). I had the honor of serving in a mental health supportive capacity for the police and fireman at Ground Zero during the September 2001 rescue efforts, I've taught a collegiate course on addiction, presented at the FBI Academy, served as President of the Maryland Addiction Director's Council, and had the opportunity to open one of the first Recovery Community Centers in Maryland – the Dri-Dock Recovery & Wellness Center.
Recovery has given me the opportunity to raise a family, be of service to my community, and to live a life of dignity and respect.
ITR: What do you see happening in the future of recovery?
JW: I believe technology is a double-edged sword. It can serve the cause of good or ill. Channeled in a positive direction with good intention, we can harness its ability in a variety of ways to reach many more people in need of education, support and hope.
We will always have naysayers. We will always have charlatans. We will always have folks with an ego-driven agenda. However, I have no reason to believe that we will not also always have honest, passionate, humble, dedicated wisdom-driven people willing to step forward in faith to help the recovery movement navigate an uncertain future toward a brighter pathway."
---
We'll cover International Recovery Day in the second part of this article (coming soon!), so keep an eye out!
Looking for a way to kickstart your own recovery? Check out In The Rooms.