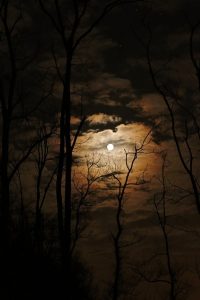 many, Many moons ago
stood a forest-
Dark & Dense.
within the Tall & Looming trees,
wandered the Keeper of Loneliness.
among Countless ill-lit paths
alongside many menacing streams
the Keeper spun & spun in circles,
hopelessly searching for Lost Dreams.
one by one-
the branches broke.
the leaves danced to the ground.
the sunlight revealed a quiet clearing-
Where her Soul was found.