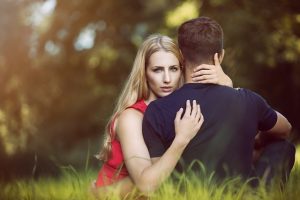 As last year was drawing to a close I pulled a few old diaries (now called "journals") from my shelf. It has been years since I looked at them. Some years due to fear and shame, other times avoided in disgust for the sheer repetition in the pain, but this time I pulled some down with compassion and curiosity. Almost every page is filled with the pains of unrequited "love". What I found was informative, enlightening and somewhat heartening.
These books chronicle a young woman's struggle for wholeness and autonomy over years (one of the early entries begins "Here I am, twenty four year old. There have been so many changes over the past year and I am lost again.") Each entry has that same unmoored quality, desperately trying to find foothold for a spirit that is lost. Most often I looked for safe harbor in relationships.
I won't start a chronology: a listing of boyfriends, girlfriends, intimacies found and lost from the age of thirteen. Just know that there were many.  I won't detail the trust given and trust destroyed, the promises made or promises broken. The situations and locations; from living rooms to gasoline station bathrooms, from barrooms to bedrooms, stolen moments or loves that were thought to be forever- the common denominator was me, my desires for validation, for acknowledgement and for comfort. I will tell you how I felt, what I was looking for and how I have healed.
Being seen as worthwhile
I wanted to be seen as being worthwhile for spending time with. So I made myself worthy in whoever's eyes I wanted to please. Music, food, activities, sex, being with others, being alone…I can do all that whatever pleases you. Just let me be worth your while. My vain hope was of having someone go out of their way for ME, so I demonstrated by going out of my way for them, all of the time… until I lost my way.
Being seen as interesting
Are you political or apolitical? Do you enjoy joking or are you serious? Do you prefer someone who reads a lot or who is satisfied listening to you lecture /pontificate/ advise? I can be a student and I can be a quiet wellspring of information. One thing is true, though, I will always try to make you feel smarter, wiser and better. I did this until I lost my mind, my own thoughts, lost trust in my own ideas.
Inspiring Loyalty
I would stand by your side through nonsense and tirades against the unkindness, unfairness of life. I would support your non-goals, your spending habits that endangered our goals, I would change our goals so that no mistake was sensed or error seen. I would defend you to all comers even as I complained about you privately. And never to anyone who would tell on me. Until later. When it was all over. Then the stories would come, the secrets would fly. Eventually then, too, I would be betrayed.
But deep  down, in my heart of hearts, I wanted you to be loyal to me. To have me be so important that you would defend me. Rather than let a friend pound on me, rather than letting people in the bar make jokes at my expense, rather than joining along with them; I wanted you to stand by me. And you didn't. And I lost faith.
Being seen as beautiful
I wanted you to look at me the way I saw you look at them. I wanted you to think I was beautiful when naked. I wanted my beauty to be seen beyond the sex. Even in the back of a car or in the most disgusting of venues what I really wanted was to be seen. I never felt my beauty. I would pine for this until it was discovered inside.
Being loveable
I was deluded by a thousand different lines, of projection of my need onto the convenience of being "easy". I wanted to be lovable but I had totally eroded the ME to be loved. My needs were so all consuming that there was no person on earth who could have fulfilled them all without being like…myself. I was willing to let go of the last vestiges of self to be IN a relationship. What I really wanted was someone else who would do this for me. Or did I? I avoided kind and thoughtful partners like the plague. They creeped me out. I was afraid. I couldn't stand the kindness. And yet I still pined for love.
A few notebooks later, years have passed; I am in my first years of sobriety and relationships still bring pain. I couldn't understand the fact that people could like me without wanting to move in with me; be "dad' to my kids, and "hubby" to my white picket fence dreams. Sometimes a date is just a date. I was to write later on:
" I continue to need his reassurance and he needs one less burden."  This seems to be a moment where I realized that my needs were perhaps what was creating the heaviness in my relationships. "I waited for him to do things with me- like an eager puppy looking to play." What a responsibility! If my happiness depends on him, then where is the joy, the surprise, the mutual friendship? I began to realize that indeed, my expectations, might be part of the problem.
I have grown a lot since then. My hubby is not hugely demonstrative with his emotions, yet his love for me is like a quiet underpinning in our daily lives. He loves through action and through acceptance. The more I have embraced worthiness in myself  the more interesting I have become. I am loyal and I chose people around me who are also loyal- the meaning of that quality has changed. It no longer means standing up for me in drunken argument or bar fight, but the quiet support of trusting me trusting one another. I am lovable to myself and loveable to my family and friends.
The diaries were heartening in this. I have grown. I have been healing my "otheration" for years and that has been a huge elemental change. It isn't so much about "him" anymore. The big joke, the cosmic prank, is that the qualities I yearned for need to be found within oneself FOR oneself before they can be recognized authentically in others.
My relationship with relationships changed for the more healthy when I healed the relationship with myself.
"Love, long term love, does become a daily quiet hum, pulsing in the background. Perhaps it does become mundane, more fundamental, with the background of time rather than a focus on the self."