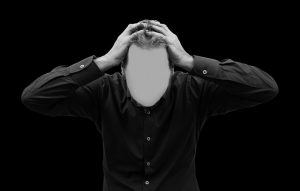 What is the relationship between recovery, relapse and triggers? Addiction. What is "yoga" doing in the title? Yoga brings the keys to self-awareness that help maintain recovery, prevent relapse and release triggers in a healthy way. In order to fully appreciate the benefits of yoga, we have to delve deeper into recovery, relapse, and triggers.To set the stage we first must consider: what is addiction?
Addiction is a disease, not a moral failing. It is complex because it includes actual brain changes due to use and abuse as well as emotional, physical, and spiritual changes. Brain change happens whether the addiction is a substance OR a behavior, and not all brain changes are the same. Some drugs and behaviors block neural transmission while others flood the brain with transmission signals and impair the body's natural ability to produce these transmissions. (Images and explanations can be found at srugabuse.gov.)
The definition of chemical addiction includes a physical dependence on the substance, emotional and/or mental dependence, and the phenomenon of craving. All types of addiction exact a price from the body, the mind and the spirit as well as relationships and / or finances.
Addiction refers to alcohol, tobacco and other drugs, as well as behaviors such as gambling, shopping, depression, sex, food, and attempting to alleviate chronic pain. The family disease of having a parent, spouse, or child suffering from addiction results in codependency, control issues and self esteem problems among others that can be defined as "Second Hand Addiction disorders " [Lisa Fredericksen.com].