Right now, before you start reading, take a moment to breathe, with attention, three or four times.  These deep breaths come from a soft abdomen and an expandable chest. In and out through the nose – or in the nose and out the mouth.  Not to be too concerned about a "right way".  Just breathe. Become aware of where you are sitting, how your body feels then close your eyes and breathe.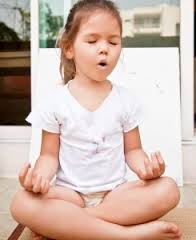 Welcome back! How do you feel now? A slow deep breath resets the nervous system, calming the mind and the body.  A shallow breath can signal stress or alert the brain and body to impending danger.  Consciously utilizing the breath to a slower deeper pace can signal your system that you are safe.
What does breathing have to do with recovery? Everything.  A shallow breath, a clenched chest and heart, an adrenaline infused system is reactive.  In my case reactions included rage, running from feelings (and using drugs, alcohol, people) – shutting down in any way I could.  Now, clean and sober, my life depends on being able to feel my feelings and make appropriate choices.  My breath alerts me about my emotions. It is an early warning system that I might be headed for trouble.
Bringing my attention to my breath. taking it easy, taking it slow can sooth my spirits and soften the tensing muscles in my arms, shoulder, jaw; anywhere on my body. Breathing with attention can allow me to cool down, slow down, and check in with mind and spirit.
In the past and on the streets hypervigilance was crucial. Growing up in a chaotic home meant I needed to be aware of what the grownups were feeling and how they were acting. When I was using I needed to be able to protect myself from danger, to know safe from unsafe at a micro level. Now this overactive and over practiced skill can hurt me. I am now safer if I think things through rather than reacting. I am less able to do this if my nervous system is set on "DefCon1".  I use a slow deep breath to reduce the level of reactive state to level five; peacetime. Then I can think, then I can use my reason. I can assess if my reactions are in the current time or coming from the past; I can actively select a response. I can re-integrate and make choices.
"Breath is the bridge which connects life to consciousness, which unites your body to your thoughts. Whenever your mind becomes scattered, use your breath as the means to take hold of your mind again."
– Thích Nhất Hạnh, The Miracle of Mindfulness: An Introduction to the Practice of Meditation –
"You use your breath as the means to take hold of your mind…" Breath awareness, slow mindful breathing can be the way to involve your rational thinking before impulsive action. Your breath will sustain during times of stress; rather than increasing levels of anxiety it can lessen those feelings, reduce the sensation of being overwhelmed. Stress, excess negative emotions and overwhelm are some of the ways we lose emotional sobriety. Losing emotional sobriety is the gateway to losing total sobriety, the path of relapse.
"Here we begin to practice all of the Twelve Steps….so that we and those about us may find emotional sobriety"
– The Twelve Step and Twelve Traditions (page 106) –
This quote comes after a lengthy discussions of achieving emotional health in the other chapters of the 12 steps and 12 traditions of AA. This is in contrast with the phrase "emotional binges" in the chapter on Step Three. This is used in discussion of behaviours we may have used, even in recovery, that are redolent of the pre-sobriety/clean days. When behavior is out of control, impulsive, without thought or out of line with our ethics – acting as if we were inebriated with adrenaline, we are not in recovery mode.  We are no longer acting in alignment with our higher power or the healing of the steps.
When this happens check in with yourself: the breath will let you know. Are you panting or holding your breath? Are you gasping? Is your breath ragged?  Slow down, breathe, count to ten, take a pause, breathe again. Now consider; what is the next right thing?
Constricted breathing during emotional crisis or events coupled with the inability to express emotions in a healthy way will eventually lodge the memories in the body.  This causes constriction in your overall energy level, can trouble your sleep and also impair the immune system allowing for increased cortisol, increased susceptibility to colds and other illnesses, and to reduce one's ability to physically heal from any manner of injuries, minor and major.
While stress is inevitable having healthy ways to manage it are key. One of them is community (our recovery peeps, in person, online and in meetings) the other is the breath.  The breath is a portable tool that can return your brain and nervous system to ease, your heart to slow down, and your mind to evaluate what your healthy choices are.
Breath is the bridge to a healthy life in recovery and attention to your breath can be your first "line of defense" in returning your nervous system from red zone to a healthy green.