THE CREATION OF A POET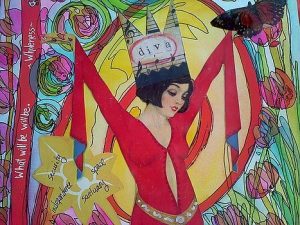 My turbulent childhood
molded me into a poet.
Black shadows hiding
beneath gray clouds
of confusion.
Sculpturing, steaming,
forming words
throwing them on paper
Living now
Putting my past behind
unless pulling up
or helping others
Avoiding pitfalls, pot holes,
poisoning emotions
 I'm writing, dreaming,
living, loving, hoping,
pulling good out of chaos
Caressing paper
raising me higher
above turbulence
Someone said,
"The best thing about
childhood is that it is over."
 I don't agree.
Living my childhood
molded me into a poet
Using words as tools
painting positive pictures
on naked canvases
Coloring life- soft
white clouds mingling
among celestial beings
Soft, soft, blue…
The Creation of a Poet was published in the 2016 edition of The United Federation of Teachers (UFT) annual publication, Reflections in poetry and prose.