Unfortunately, there is a lot of inaccurate information floating around about sex addiction. Because of this, some people will use the label "sex addiction" to define any type of sexual behavior (in others or in themselves) that does not meet their personal, cultural, or religious view of what sex should look like.
He goes to a very conservative church that thinks porn is a sin, but he looks at porn on a regular basis. He must be a sex addict.
I'm married to a woman that I love but I've been having sex with men. I must be a sex addict.
She's cheating on her husband. Only a sex addict would do that, right?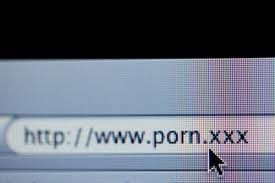 Even worse, sometimes people who are caught red-handed engaging in inappropriate, illegal, or just plain problematic sex will suggest that they are sex addicts, attempting to use sex addiction as a catch-all excuse for their behavior, hoping that they might avoid or at least minimize the consequences they face.
My wife caught me looking at porn. I told her I'm a sex addict, so hopefully she won't divorce me.
My wife found out I've been having sex with men, but I really want her to know that I'm not gay, I'm just a sex addict.
I cheated on my husband and he's really angry with me, but I'm a sex/love addict, so it's not my fault. I'm powerless over my behavior.
In truth, some of the people described above may indeed be sexually addicted. However, it is just as likely that they aren't. Below I have compiled a short list of things that are NOT, per se, sexual addiction.
Sex addiction is NOT an excuse for bad behavior. Alcoholism does not justify drunk driving, drug addiction does not justify a robbery, etc. So why should sex addiction justify harmful sexual behaviors? In truth, rather than creating an excuse, sex addiction creates an obligation to recognize the issue, to accept reasonable consequences, to make amends when possible, and to behave differently in the future. Under no circumstances are sex addicts absolved of responsibility for the problems their behavior has caused.
Sex addiction is NOT a justification for cheating. Once again, sexual addiction is not a justification for bad behavior, nor does it absolve you of responsibility for your actions.
Sex addiction is NOT a function of sexual orientation. Being gay does not make you a sex addict any more than being straight makes you a sex addict. In other words, sexual addiction is not in any way defined by who or what it is that turns you on. Sadly, sometimes people with unwanted same-sex attractions will seek sex addiction treatment, hoping it might change their sexual orientation. THIS DOES NOT WORK. It is also not the sort of "sex addiction treatment" that any ethical clinician would ever provide.
Sex addiction is NOT related to fetishes/kinks. Once again, sexual addiction is not in any way defined by who or what it is that turns you on. Yes, people with fetish/kink arousals can be sexually addicted, but the fetish/kink is not the cause.
Sex addiction is NOT just a guy thing. Male sex addicts tend to be purely sexual in their behaviors, while female sex addicts tend to incorporate an element of emotional connection (or the appearance thereof), but this does not mean women can't be sex addicts. Female sex addicts can be harder to identify and diagnose, however, even when they're having just as much sex and the same types of sex as their male counterparts, because they tend to talk about their issue in terms of relationships rather than out-of-control sexuality.
Sex addiction is NOT the same thing as sexual offending. By definition, sexual offending involves illegal and/or nonconsensual sexual behavior. This is not the same thing as sexual addiction. Yes, the behavior of some sex addicts does escalate into offending – usually lower-level offenses like voyeurism, exhibitionism, viewing inappropriate pornography, and engaging in prostitution. Nevertheless, sexual offending is not indicative of sexual addiction. (It is critically important that the criteria for sex addiction be very strictly applied when dealing with sex offenders, as these individuals are the group most likely to self-identify as sex addicts in an attempt to avoid judgment and/or punishment.)
For more information about sexual addiction, consider reading my recently published book, Sex Addiction 101: A Basic Guide to Healing from Sex, Porn, and Love Addiction. Or you can visit my website, www.robertweissmsw.com/.
Robert Weiss LCSW, CSAT-S is Senior Vice President of National Clinical Development for Elements Behavioral Health. In this capacity, he has established and overseen addiction and mental health treatment programs for more than a dozen high-end treatment facilities, including Promises Treatment Centers in Malibu and Los Angeles, The Ranch in rural Tennessee, and The Right Step in Texas. He is also the author of several highly regarded books, including Sex Addiction 101: A Basic Guide to Healing from Sex, Porn, and Love Addiction. For more information please visit his website, robertweissmsw.com.