Wednesdays at 9:00 PM–10:00 PM EST
Moderator/Facilitator: Marc J. Dunn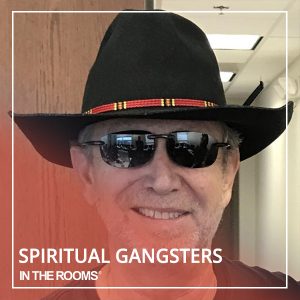 About the Meeting:
We are a group of men with addictions, seeking spiritual renewal in our recovery and also seeking recovery in our spiritual renewal. We believe that the journey of recovery from substance misuse requires embracing a spiritual way of life where we treat others with love, respect and admiration.
About the Facilitator:
Marc J Dunn is a CCAR-certified SUD Recovery Coach & Trainer,  Lifestyle Mindfulness Meditation Coach, Writer, and Advocate. For over 30 years of his professional career, he has been an entrepreneur and business owner, or else held a senior management position. Over the last five years, his experience has included certification as a SUD Recovery Coach, Mindfulness Trainer, Behavioral Health Specialist, Trainer of Specialists and Continuing Education. He has written for Reach Out Recovery, The Toast, I Love Recovery Cafe and other sites. He has appeared as a guest on The Jewish Network TV Show "To Life," as well as the Take12Radio Podcast. Marc has been a Live Video Meeting Chairperson at In The Rooms since the site first began, currently chairs Sober Serenity on Sunday at 6pm and first developed Spiritual Gangsters, a LIVE Video Meeting for Men on Wednesday night at 9 pm. He directed and spoke at Addiction Recovery Forum in 2019, which is now on YouTube:
Marc Dunn also published and edited The Rest Of Your Life, by Allen Reid McGinnis.