Learn how you can respond to the harms of opioid addiction today!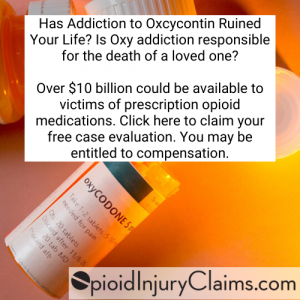 The Opioid Crisis has claimed the lives of over 400,000 Americans, nearly the same amount of casualties as World War II. The similarities don't stop there. Like WWII, the Opioid Crisis is an existential threat to the American way of life. It has impacted families in a way that is blind to status, race, religion, gender, sexual orientation, age, or any other classification. It has ravaged communities, large and small. And if you're reading this, you probably already know the costs, because the Crisis has impacted you or a loved one.
Purdue Pharma and its owners, the Sackler family, played a particularly nasty role in creating the Opioid Crisis. Purdue manufactures, promotes, sells, and distributes opioids such as OxyContin, MS Contin, Dilaudid/Dilaudid HP, Butrans, Hysingla ER, and Targiniq ER. When OxyContin was approved in 1995, Purdue celebrated the launch of the drug, boasting that it would be "followed by a blizzard of prescriptions that will bury the competition. The prescription blizzard will be so deep, dense and white." Purdue lived up to every word of that forecast. It marketed OxyContin to doctors and patients as being less addictive than other opioids, a claim without any scientific merit.
The time has come to stop the Opioid Crisis. The only way to do it is to wage war against the corrupt industry that created, prolonged and exacerbated it. Although Purdue Pharma has filed bankruptcy, it cannot escape liability for the damage it has caused. If you or a loved one have been prescribed OxyContin or the other opioids listed above and now suffer from opioid addiction (or worse, if you've lost a spouse, child, parent, job, custody, or good health), you or your loved one may have a claim against Purdue and be entitled to monetary damages. 
Please visit www.opioidinjuryclaims.com and provide us with some basic information. That way, we can let you know if you are eligible to money damages. See how we can help you today.